Nourishing the body with superfoods isn't enough to get that healthy glow. These days, spas are adding more treatments featuring various superfoods at the star ingredient to help their clients get the most healthy, glowing, radiant skin and hair they can. "Companies and clients are gravitating more toward nourishing the skin with superfoods," says Elizabeth Adam, Doctor of Naprapathy and owner of Elizabeth Adam Salon and Day Spa in Chicago, Ill. "Loading one's skin up with vitamins, amino acids or peptides, the building blocks of proteins, minerals and antioxidants, is an important part of skin care and superfoods are a great way to apply nourishment to the skin."
Taylor Fields, director of spa operations at the Renaissance Ross Bridge Golf Resort & Spa in Birmingham, Ala., adds, "When applied topically, superfoods take a completely different approach and produce different results than simply ingesting the superfoods."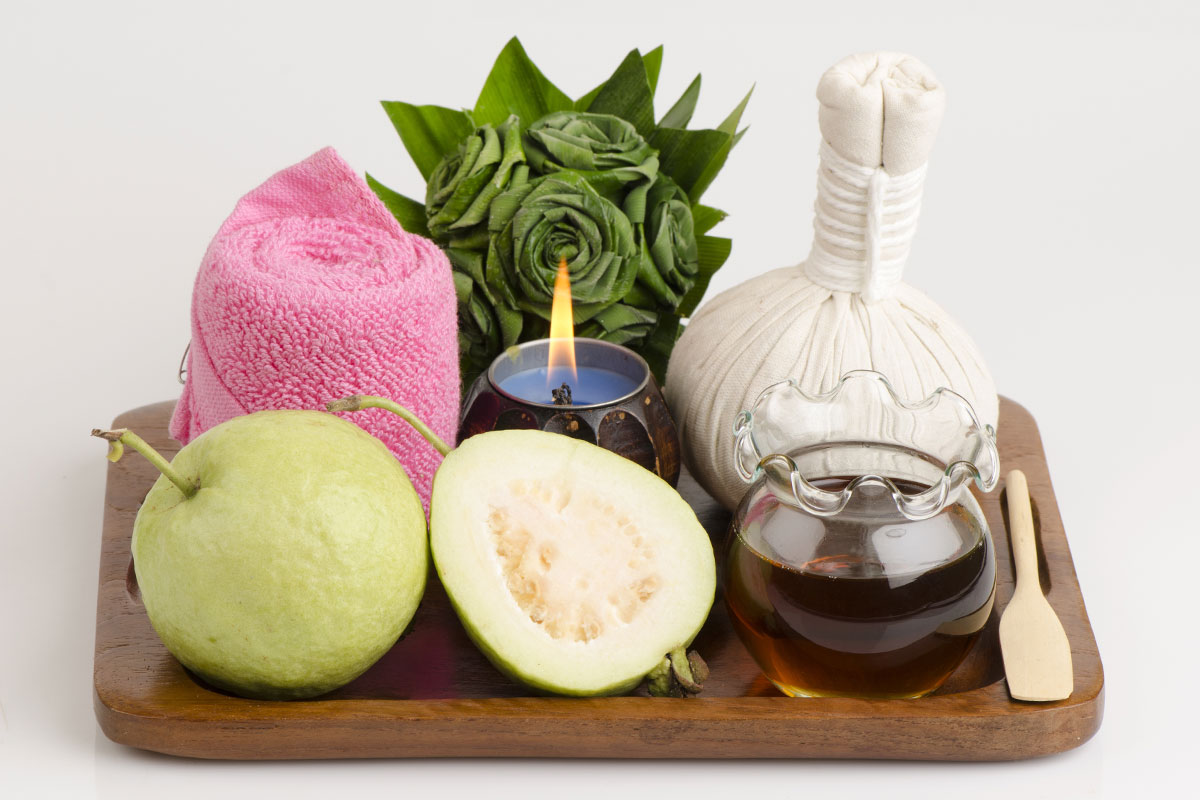 Seaberry Superfruit

     
The seaberry — a small, but powerful superfruit found in Russia and parts of Asia — might not be a household name yet in the world of superfoods, but it actually contains five times more vitamin C than an orange, three times more vitamin A than carrots, and nearly as much vitamin E as wheat germ.
In fact, it features more than 190 bioactive compounds, including the essential fatty acids omegas 3, 6, 7, and 9; 14 essential vitamins (including vitamins A, C, E, B1, B2, D, K and P), the antioxidant superoxide dismutase, which is an important enzyme for helping prevent free radical damage, as well as lysine and serine, which help strengthen the hair, and phytosterols, which moisturize the scalp and soften the hair to reduce static and banish flyaways.
"These potent anti-agers naturally protect, nourish, heal and hydrate the scalp at the cellular level to build stronger, healthier, shinier hair starting with the very first use. They leave the hair manageable, soft, shiny and luxuriously beautiful," says Adam, who offers the Seaberry Superfruit Scalp and Hair Treatment (30 minutes, $75) at Elizabeth Adam Salon and Day Spa.
 

Guava 

   
Guava, a tropical fruit grown mainly in Mexico, Central America and South America, is chock full of essential vitamins (A, B, C and K) and the antioxidant lycopene. Similar to the seaberry, guava's vitamin C content is four times more than that of oranges. Vitamin C is a key component to helping the skin boost collagen production.
The Anti-Aging Guava Manicure/ Pedicure (50 minutes, $60) at The Spa at Ponte Vedra Inn & Club in Ponte Vedra Beach, Fla., begins with soaking the hands and/or feet in a milk bath full of pure coconut milk and exotic oils to soften and hydrate the skin. The skin is then exfoliated with a natural raw cane sugar rub, followed by a vitamin C-rich guava body butter masque to nourish. Of course, the treatment is finished with a fresh coat of polish.
"When you think of anti-aging you think of face, but your hands are the true teller of the signs of aging," says spa director Melissa Deese. "Most people are worried about getting sun damage or wrinkles on their face, but they forget their hands can also get sun damage and wrinkles. The vitamin C-rich guava in this treatment helps generate collagen, while the vitamin K improves the skin tone, and the lycopene content helps with anti-aging by reducing wrinkles and smoothing the skin."
 

Blueberry & Turmeric

     
Blueberries and turmeric make a powerful pairing for skin brightening that helps clients with brown spots, sunspots, discoloration and even excessive freckles, and is one of the more popular offerings on The Beauty Infusion Facial menu at the Renaissance Ross Bridge Golf Resort & Spa in Birmingham, Ala.
"Turmeric is an antioxidant, an antiinflammatory and antiseptic. The brightening effect is caused by curcumin, which is the primary pharmacological
agent in turmeric. Curcumin works to block the activation of proteins that increase melanin," says Fields.
Like turmeric, when used topically, blueberries fade spots and discoloration on the body, counteract the appearance of aging, and help reduce breakouts and acne.
 

Quinoa & Avocado 

  
Another superfood Beauty Infusion that the Renaissance Ross Bridge Golf Resort & Spa offers is Quinoa & Avocado for Hydration. It helps to smooth fine lines as well.
"Avocados are high in mono-unsaturated fats, dietary fiber, vitamins and minerals, and benefit the skin by enhancing collagen generation, hydration, and treating eczema and psoriasis," says Fields.
As for quinoa, topical application can help skin by providing elasticity, softness and resiliency. "Packed with protein, vitamin A, calcium and essential amino acids, quinoa also provides collagen to reduce wrinkles and keep skin soft, smooth and supple," adds Fields.
"Vitamin C is a key component to helping the skin boost collagen production"