with Beke Beau
Owner of Paint School of Makeup in Philadelphia, PA
Beke Beau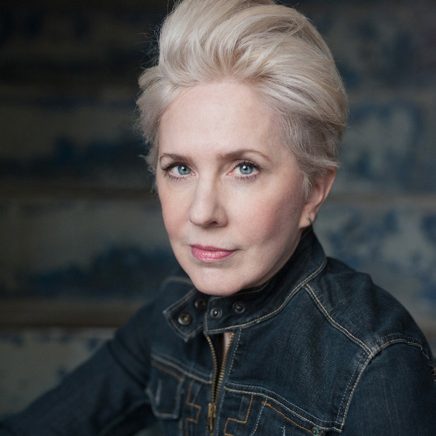 How do you feel about summer makeup trends? Is there really a difference in makeup from season to season?
Seasonal makeup trends have always been a great marketing tool for the cosmetic industry, but they are less advantageous for the client, who can be confused and overwhelmed by new choices every few months. I believe that it comes naturally to us to prefer lighter, brighter textures and tones in warmer weather.
What makeup trends are you ready to leave behind this summer?
The heavy coverage, contour and excessive highlighting so popular on social media is simply not going to work well in hot weather, and I'm really happy about that! I'm so over the "more is more" trend.
Skin prep is always a must. What tips do you have to prep a client's skin for summer makeup?
I'll put on my esthetician hat to answer this one. Skin that has been treated to a dedicated routine of cleansing, treating and protecting is going to ensure the best palette for makeup. Every summer application should start with clean, lightly hydrated skin. Opt out of heavy, occlusive moisturizers and use lightweight hydrating serums and waters for skin prep instead.
What's the relationship between sun protection and makeup?
Makeup that has an additional SPF ingredient simply cannot protect the skin sufficiently, because in most cases, it would require heavier coverage that in most cases wouldn't be flattering. A separate SPF product in the 30 range, before any foundation or correction, needs to be a habit all year round.
We've heard that products with an SPF can cause "flashback." Can you tell us more?
First of all, is the client going to be the subject of flash photography? If not, this is a non-issue. If so, then products containing mineral sunscreens like zinc oxide and titanium dioxide, as well as powders (usually termed "HD") which are silica-based, i.e. reflective, could make the skin look lighter than normal in a photo taken with a flash. To be safe, stick to foundations with no SPF component and well-balanced, professional-grade translucent powders that work in most mediums. I keep a chemical-based sunscreen in my kit for clients who need sun protection.
In terms of color cosmetics, which textures work best in the heat of summer?
If your client wants to swim or sweat profusely in their makeup, cream and gel formulas for eyes and cheeks are going to tend to stay put. For normal, daily wear, powders are still reliable, especially when going for a more matte finish.
Some clients want to achieve a "dewy" look. How does that work in hot weather?
A polished yet dewy look is quite difficult to maintain, especially for special events like weddings, because it requires keeping the perfect balance of moisture, something the client isn't likely to be able to do. I would add a drop of liquid highlighter to foundation to simulate a soft glow.
On that note, what products can be used to control sweat and how do you touch up excess moisture on a client?
There are a number of professional-grade products that can be used pre-makeup to help control moisture. While designed for special effects use, they can be handy for conventional applications on ultra-hot days. I also start with a truly matte foundation, a product I rarely reach for in colder months. Assuming you've done your job, touch-ups will be minimal, but I always leave my client with a translucent pressed powder to be safe.
What sort of services can you offer to help a client make their makeup more waterproof?
This is the time of year when I advise my fairer clients to get lashes and brows tinted. Who doesn't want to emerge from the surf with dark lashes that don't run? Facial self-tanners can also feel like enough color for summer, although not a great idea for those with excessive hyperpigmentation, because self-tanners often darken those areas.
How would you approach foundation for a client with acne in the summer?
Breakouts can be so frustrating for clients any time of year. In summer, I advise them to forego foundation all over the face and simply spot treat with a highly pigmented foundation that matches their skin tone, followed by a loose waterproof setting powder.
Bright lips can look great at the beach. How do you advise clients who want to achieve a long-lasting finish that won't bleed or smear?
There are a number of sheer lip stains on the market and they're great for summer. They have a balm-like texture and can range from tints of pink, to peach to cherry red. Bonus: most of them can double as cheek color!