with Barbie Zarraga
Browaholic Cosmetics
Barbie Zarraga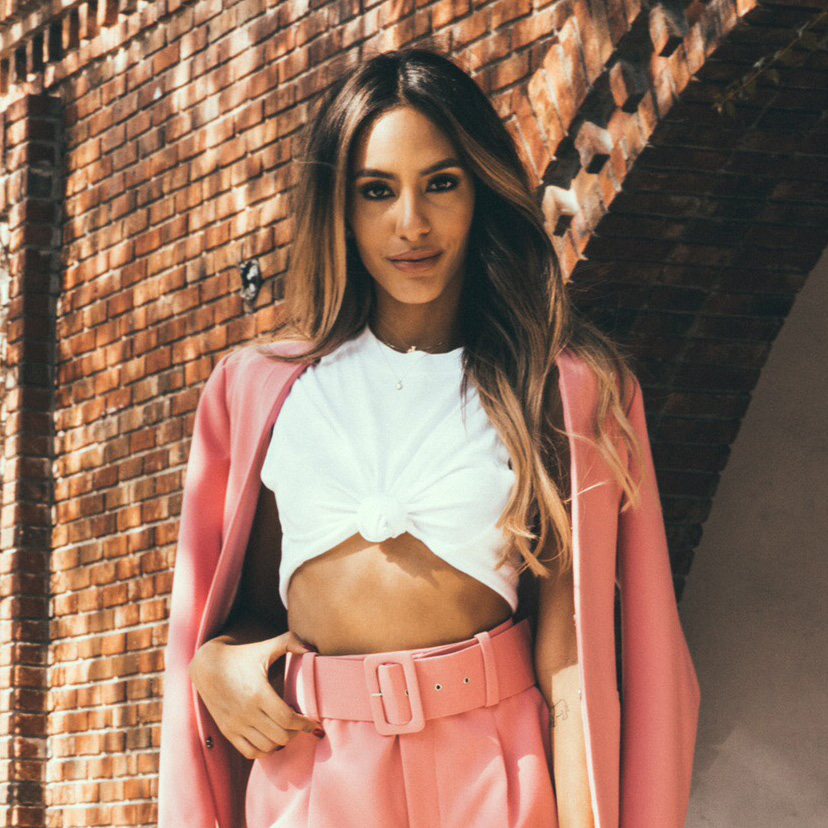 SERVICE
What is the best part about being a brow artist?
The best part of being an eyebrow artists is to see the satisfaction of my clients after I finish doing their eyebrows. Each person presents a different case, for which I have to adjust to his or her eyebrow needs individually. When it comes to taking care of a new client, sometimes they get scared because they have spent months without touching their eyebrows and their expectations about me are high; but once I do my magic, they all feel beautiful, empowered and happy! Believe me when I tell you that a good pair of eyebrows can make your entire the day!
When did you decide to focus on brows as your main service?
When I immersed myself in the beauty industry eight years ago, eyebrows were not so important, so my experience was based on a "trial and error" type of thing. At that time, unlike makeup or hair, there were no trainings or tutorials to explain how to properly do this service. But once I felt that my results were getting better and better, the demand from my clients was much higher! It was at that moment where my schedule was filling up with eyebrow appointments. At that time, I only offered waxing but the eyebrow market has grown so much that I have had to learn threading, tint and henna application, microblading, among others!
What approaches did you take to master your craft?
My passion for eyebrows began in my homecountry, Venezuela in 2011. Back then, there were no beauty schools or trainings in my country that would give me a better education. My technique developed as I experimented with clients. However, it was when I moved to the United States in 2014 that I had the opportunity to attend to a beauty institute and that I had more access to online material. Having two jobs at that time helped me save a lot of money to pay for trainings, travel, and conventions that are still very valuable to me to continue improving my technique and expand my knowledge.
What is the most difficult part about being a brow artist?
I would say that one of the most difficult yet exciting things about my career is dealing with all of the different face shapes and personal tastes! Bringing our client's wishes to life sometimes can be challenging, especially with all the pictures they see of celebrities and their fabulous eyebrows through social media. To me, it is very important to deliver a big transformation but also maintain their natural brow pattern.
WORK AREA
How do you keep your brow station organized and functional?
I'm currently located in a small studio in which I only have two chairs and a couple of cabinets. However, organization is crucial to me! It not only helps with the environment overall, but also with my team and I can focus a little better when everything is nice and clean. Organization is extremely important and your clients notice this too.
How would you describe your work area décor? What inspired these choices?
One thing I can say for a fact is that our clients love to come to our cozy space! It's super cute and it definitely describes the brand. I would describe our décor as a combination of funky, modern and colorful. We have neon signs with catchy quotes, vibrant colors on the walls and a selection of amazing products with lots of color that add a special touch to the space. These choices were definitely inspired by my personality. I have a young and bubbly spirit and I want my clients to get that feel. Anyone that walks in to my space feels a great vibe!
MARKETING
How do you promote your brow services?
Thanks to my client referrals and word of mouth, my social media grows a little more each day. That's number one! I feel like when women like something, we make sure we share it with our girl gang, family members and even strangers. Also, taking nice pictures and videos are extremely important to promote our services.
How do you stay consistent with social media posts?
I try to have as much content as possible, and I'm talking about "before and after" pics, videos showing the different services, and breaking down the products I use to style my client's eyebrows.
Do you have a signature brow style that you promote?
I do! I offer the "Brow Therapy" and Brow Rehab." Brow Therapy consists of shaping the brow according to every client's face structure and personal wishes. I can shape the eyebrows with waxing, threading or a combination of both and I finish the shaping process by perfecting the lines with our "Viva La Brow" tweezer and scissor set. The Brow Rehab" includes our signature brow shaping technique and we enhance it with a special tint or henna that will add some fierceness to those bushy friends!
INSIDER TIPS
What trends are you currently seeing in the industry?
Less is more, my friends! Thin brows were in back in the day, but not anymore. Thick brows are coming to stay and I love it! We see this even more on our favorite celebrities. More celebrities are letting their brows grow to keep them as natural as possible, some others couldn't bring their bushy brows back so they opted to get them microbladed since it's one of the most semi permanent solutions that looks more. One of my favorite trends is the feathered, wispy look.
How do you perform consultations?
Once new clients sit on my chair I like to have a little chat with them to get to know a bit more about them and their eyebrows. First thing I ask is, when was the last time they got their brows done, it doesn't matter if their brows still have bold spots or if they are bushy, this answer will help me understand a little more about their growth cycle. Then, I evaluated their skin to determine which method will suit them best: if waxing or threading. Sometimes I ask them to show me a picture of how they usually fill in their brows. We talk about their daily skin care routine as well as the makeup products they're using to fill them in. At the end of the service, I like to give them suggestions about some of the products they can find on the market so they can kind of maintain at home what we did at the studio.
Do you have rituals or methods of creating positive energy for your spa?
Yes, here are a few:
1. Always showing up with a great attitude helps with the entire salon experience. A lot of our clients feel very comfortable with our personality. Our goal is to make them feel they're sharing beauty tips with their girlfriends.
2. At the end of the day, we like to light up a Palo Santo stick to clear our energy field.
3. We are a small team of three and we make sure to cheer up each other by complimenting our work. That lifts up our energy and pushes us to grow individually and as a team.