With Tory-Lynn Williams, Kelley Baker Brows
@torylynnbrows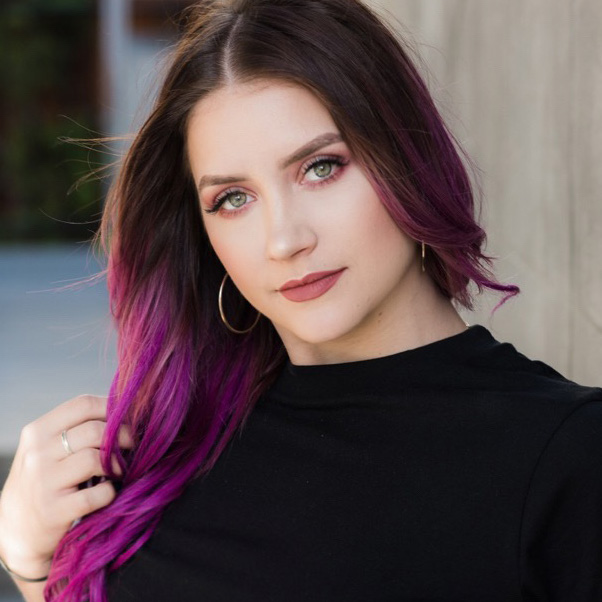 CONCEPT
How would you describe the atmosphere at Kelley Baker Brows?
We are a thriving salon revolving around the latest trends in beauty and fashion.
What is your most popular service?
Our most popular services are BROWS! With our latest expansion this last year, our team of hairstylists is also one of the best in LA.
FACILITY
How many treatment rooms does the studio have?
KBB is located in Venice Beach,CA just blocks from well-known Abbott Kinney and the Venice Boardwalk. We have four rooms in our beach beauty bungalow, which include two brow rooms with four stylists total, one lash/ body waxing room and our large, freshly renovated hair salon, which has four beautiful stylist stations.
What other areas are available to guests?
Aside from our beauty rooms, our salon boasts two adorable outdoor seating patios, one at the entry of the salon and another tucked around back. Our waiting area has large adorable seating facing a beautiful white washed brick fireplace.
How are brow artists hired and trained?
All brow stylists are hand picked by Kelley Baker, then taught her specific waxing and shaping techniques.
DAY TO DAY
How do you manage stress that work brings into your life?
I manage my work life stresses with being active outside of the salon. Spending time with friends, exercising or simply sitting on the beach with some coffee really puts me at ease.
What takes most of your time every day?
Brows of course! Connecting with the other girls on new ways to market ourselves and attract new business to the salon. Such as social media content, fun specials and reward programs, collaborating with each other since we all have something different to offer!
RETAIL
What are your retail goals?
My personal retail goals are always to do more than the month prior.
Where is the retail area located?
All of our product, whether it is brow products, candles, hats, neck pillows or hair care prodcts, is beautifully displayed on gold shelves at the entrance of the salon.
MARKETING
How do you market yourself as a brow artist?
My marketing techniques are basically just Instagram, besides happy clients. I have found that Instagram has the most reach for spreading your work to numerous different demographics.
CLIENT CARE
How do you keep clients loyal and consistent?
I believe offering exceptional service to clients keeps them loyal. Giving them an experience they wont receive other places. Being friendly, doing a great consistent service and never having a client feel dissatisfied. I recommend my clients to come every three to four weeks and our amazing front desk staff always suggests client to pre-book their appointments.
What incentives do you offer to your clients to be sure they come back again?
Our clients receive a "Loyalty Card." They receive stamps for every appointment. After seven brow appointments, we give our clients a complimentary brow service as a thank you for their dedication and loyalty.
INSIDER TIPS
What are the most important lessons you have learned from failures or challenges that you can share with others in your career path?
The most important lesson I have learned is to be patient and never compare your path to others. To always give110 percent in every aspect of your work. Mistakes happen sometimes, but always handle them with grace and learn how to correct for the future.
What advice would you give someone who would like to specialize in brows?
Expect to be working a lot, learn patience and understanding when surrounded with so many personalities. It's a very fun and ever-changing industry! If you love what you do, you'll never work a day in your life.