Creativity and innovation in times of crisis with Diana Ralys, Founder and Owner of Radiance Wellness Spa in Santa Monica, CA.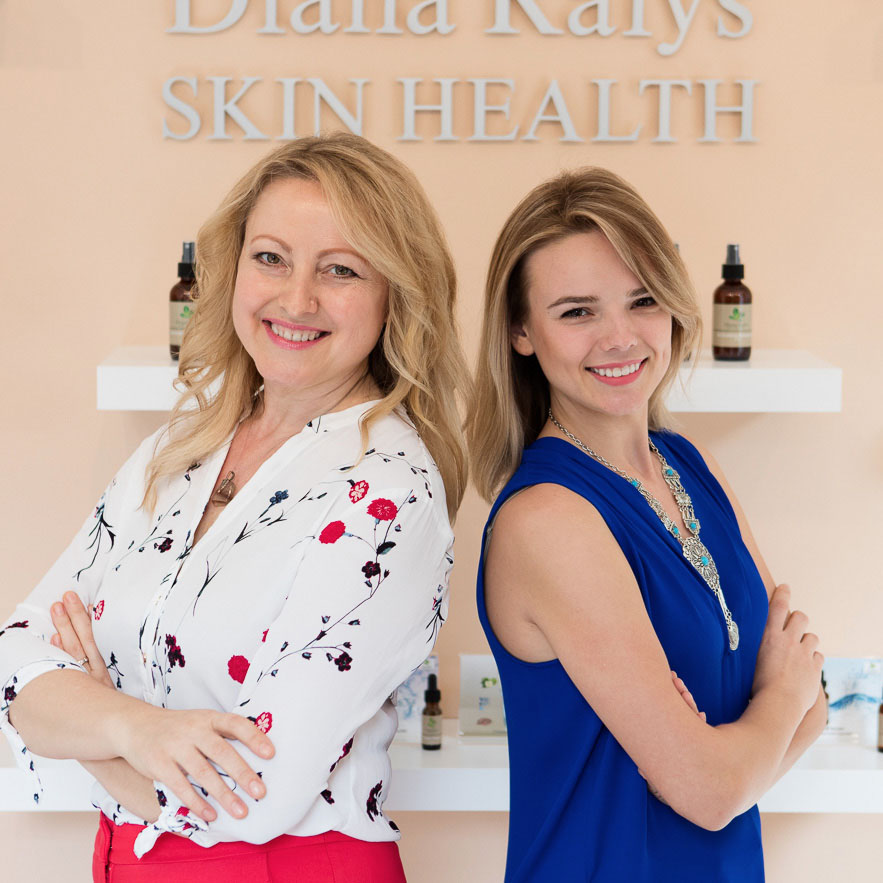 Radiance Wellness Spa located in Santa Monica, California, is a mother-daughter run spa fueled by love, respect, and spiritual connection. Here, locals and visitors can experience Organic Facials, Reiki, Infrared Sauna, and the family's own line of skincare products. Like many other spas affected by the pandemic, Radiance Wellness Spa was forced to shut down for a trying 10 months. Resilient and passionate about their practice, Owner Diana Ralys and Spa Director Kristina Vystartaite became creative, developing thoughtful ways to stay connected to their clients while also promoting their handmade skin care line through at-home facial kits. The love and support from their clients simply emulated their unwavering devotion to their spa business.
How have you stayed connected with your clients during the shutdown?
Clients come to the spa for their skincare needs, but also to relax and to take a break from their stressful life. With the spa closed, I wanted to make sure I did all I could to continue providing that support. Every week I wrote inspirational letters filled with love and compassion. My daughter Kristina, who is also my Spa Director and my brand executive, and I filmed video tutorials for at-home facials.
We created "Facial in the Bag" kits that also came with written and video instructions. We added a new virtual Skin Health Membership (every month members receive a professional facial at home kit with instructions how to use it). I offered free skincare consultations via phone and email. Kristina and I published several blog articles on my website with healthy meal recipes and educational information.
Can you tell us a bit more about these facial kits and what they include?
Professional Facial Kits came out of the need for our spa to stay afloat and for our spa partners as well. We came up with 4 key kits that would be suitable for all skin types. Easy to follow instructions that are printed inside the kit and a video link for a YouTube video that goes step by step on how to use the products and techniques (tips and tricks) on how to best utilize the products. These kits include Breakout Control, Brightening Glow, Age Defying, and Hydrate & Rejuvenate. These are safe at-home replicas of facial treatments offered at our spa.
How did the idea come about to create your own skincare line?
As an esthetician, I am a strong advocate for truly natural products. The more I researched skincare ingredients, the clearer it was to me that not all brands that marketed their products as natural were that clean. Even the ones that were organic certified used ingredients that were synthetic or even toxic. Other skincare brands were using clean ingredients, but the products were too mild to deliver real results. I challenged myself to develop a skincare line that was truly natural and effective.
Another important factor to me was product packaging. Especially when we talk about professional products used in spa treatments, that contain higher percentages of fruit acids and enzymes. Even the best plastic is still plastic that is porous and interacts with active skin care ingredients. Glass is the only solid material that will not leak any particles into the skincare products, it is ecological, sustainable and reusable. After a long search, I realized that what I was looking for didn't exist: Result oriented skincare made with organic potent ingredients, naturally preserved and packaged in glass. That is how Diana Ralys Skin Health products were born.
What makes your formulas unique?
It bothered me for many years when people said that natural skincare products don't work. Let's look at the skin structure for a moment. Skin is a live organ. When we eat natural and not overprocessed food, our bodies can easily absorb the nutrients and use it for energy and cell reproduction. Same with the skin. There is an active immune system on the surface of the skin. These are called langerhans cells. Langerhans cells act as the topical guard against pathogens. Synthetic ingredients can be recognized by langerhans as foreign substances, collected and disposed of via lymph system. Following that philosophy, only natural ingredients can be accepted by skin's immune system and actually work.
In addition to being clean, active and effective, my skincare products are charged energetically. I am a Reiki Master Healer, and have been practicing energy work for over 28 years. Several scientific studies had shown the significant effect of energy. For example, water changes its molecular structure. It made sense to me, that infusing reiki into my products, will make them even more beneficial. My products are handmade by me. It is important that I feel balanced and joyful when I am mixing my formulations. I learned not to push myself, because if I do work while frustrated, tired or rushing, something goes wrong.
How has the support been from existing clientele? How can clients continue to uplift and support small businesses?
We love our clients and they love us back. I can't even count how many emails, text messages, phone calls and comments on social media we received. People were pouring their hearts out, sending encouraging thoughts and appreciation. Besides the emotional support, our clients were doing their best to help us financially. My business is family owned and operated, which means this was the only income we have. Our clients kept buying my skincare products for themselves and as gifts. Majority of them kept paying their membership fees even though the spa was closed and they couldn't come for treatments. It truly brings us to tears of happiness to feel all that love coming back to us. Life is like an echo, what you send out, comes back, and what you give is what you get.
Buying local and buying from small businesses is essential now more than ever. As easy as it may be to go to amazon to purchase anything, it's important to think about your local hardware store, bakery, shop, restaurant, and support them instead. It may take longer to get your items and it may be a bit more pricey but it will be well worth it knowing that you are supporting a family or a person's dream.