With Taralyn Freda, Owner, Esthetician,
and Integrative Health Coach at Nirvana health and Beauty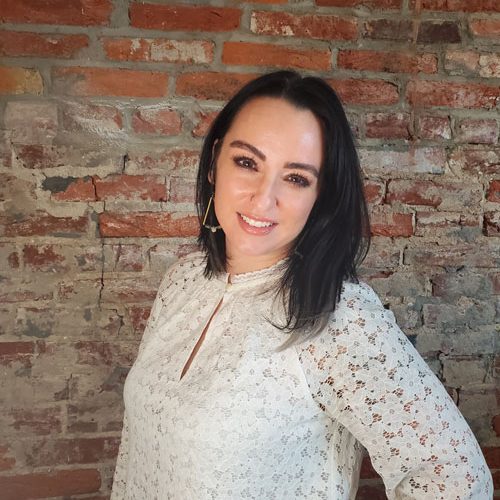 What inspired you to open Nirvana Spa?
For many years, I dreamed of opening my own business. To have a space to create a warm, welcoming atmosphere that I could give my clients the best possible experience. Working at the top spa in the city with a hectic schedule left little time for much else, let alone starting a new business. In comes the pandemic and huge layoffs, and I found myself at home with ample time for deep reflection and meditation. I decided to enroll at the Institute for Integrative Nutrition to become a health coach. With the combination of both, I could help clients have radiance inside and out. After sharing the idea with a handful of coworkers, they agreed to come with me, and Nirvana was born.
How was it opening a spa mid-pandemic, and what has your first year been like?
Well, our family thought my husband and I were not thinking straight! Considering we incorporated in June and opened our doors in August, not only amidst the pandemic but a multitude of civil unrest, most would have agreed with them! With any new business, there is nervousness, and their commentary definitely increased it.
Luckily, the overwhelming feeling that we were on the right track calmed us, and the support from friends and neighbors throughout the buildout process definitely reassured us further. We were also able to bring a medical director aboard to get a medspa classification which helped ensure we were on the right path. Our first year has been amazing. We feel so blessed to have the support and patronage from friends, family, and other neighborhood businesses. We were featured in a local magazine and even on a local TV station's morning show.
How can you define the concept of your spa?
What makes it unique? Nirvana Health and Beauty is unique because of several factors. For starters, we are located in an area of Philadelphia known for being the home of many of the city's artists and musicians in a boutique-style building over 100 years old, "Industrial chic" at its best! Nirvana is full of positive energy where no one is ever judged by who they are or how they look, a warm, inviting space to come and relax. We pride ourselves on overall health, so my health coaching and medically directed protocol are important. We want to ensure that our clients' beauty starts on the inside. We have also decided to bring in lasers and RF Microneedling in 2021, and so far, that has been very exciting. We feel that this is another way we are uniquely positioned. We offer advanced services you traditionally get in a medspa in a relaxing, calming atmosphere, making us a wellness medspa different from the rest.
What are your most popular treatments?
Our facials and massages are all customizable, so within that framework, we get many requests for cupping, gua sha, LightStim LED light therapy, microcurrents, and customized masks. We have added a CBD massage and a pumpkin enzyme facial, which have also been very popular.
How many employees do you have, and what are their specialties?
There are a total of ten employees, plus my husband and me. We have two girls that help upfront with reception. We have one Chinese herbalist that focuses on acupuncture. There are four massage therapists with a wide range of skills, from reiki to traditional sports massage. Because our massages are customizable, we like the girls to have a wide range of specialties. We also have two estheticians besides me on board who have a spa background. Our overall spa direction is handled by myself, and my husband handles the marketing and management of the back office.
What is your hiring process?
Luckily for us, most of the girls worked with me in a previous life, so I knew them well. But, for any new hire, the first thing that would get them in the door would be a great attitude. We start there then we look at their body of work. If it is in line with our goals, we have them come in to interview, including a service to their department's head. From there, it is usually an easy decision.
What daily challenges do you encounter in your position?
For me, it's been juggling the responsibilities of being a new owner, an esthetician, and the social media coordinator. We recently hired a social media coordinator to oversee that all. Recently I have been working six days a week in the treatment room due to one esthetician being out on maternity leave, so with that and all the spa management and keeping up with inventory and supplies, it has been quite stressful. I try to take some time for myself and meditate when I can. I try to keep a clear mind and stay positive.
What are the most important lessons you have learned from failures or challenges that you can share with others in your career path?
I learned that it's important to follow your intuition and do what's best for you. And no matter what is going on, stay positive. Negative energy will bring you down.
What advice would you give to someone who would like to open a spa?
Have a plan of what you would like, put together a business plan and make sure you have the funds or a loan ready. And make sure you find the right location. It takes a lot of time and risk, but it will all work out if you do it right.