with Dr. Elizabeth Trattner Ancient Wisdom for Modern Women™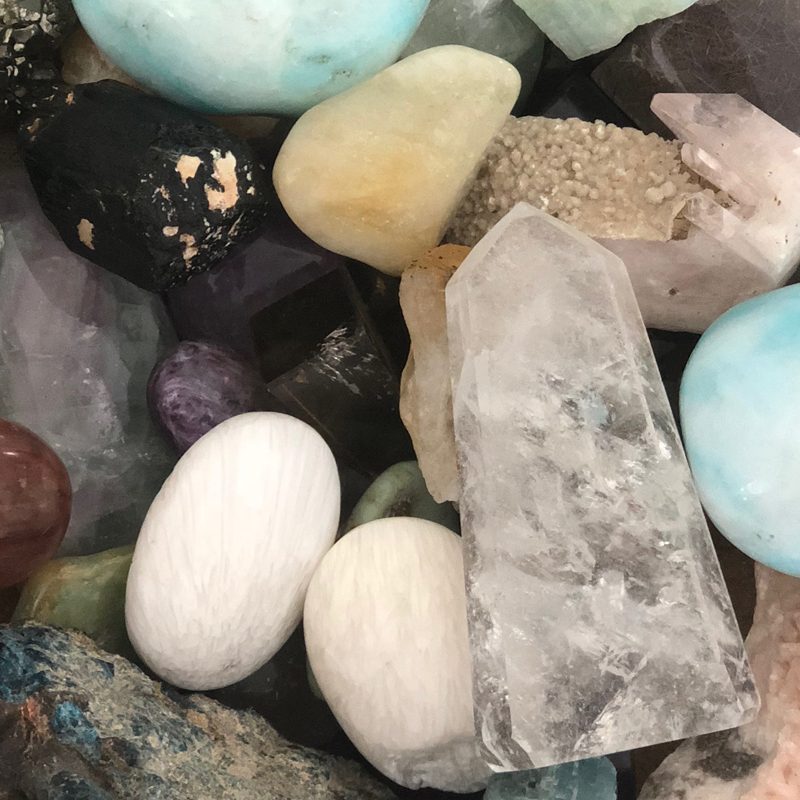 How did you start your career in cosmetic acupuncture?
I was always interested in surgery and the body. When I got out of school, I worked for a plastic surgeon, which at the time was a little off the beaten path. I learned a lot about skin and healing and was able to cut healing times in half using different modalities and botanicals. I trained with an esthetician and cosmetic acupuncturist when this field was still in its infancy.
How has the world of cosmetic acupuncture changed since you started your practice?
Acupuncture is really mainstream now. You can get acupuncture on cruise ships and at resorts. You can get it all over the world, it's amazing! People are starting to demand more natural treatments and I think we're going in a positive direction.
What modalities can estheticians incorporate to achieve similar results?
Estys can do some great things. Gua sha is amazing. Find a good acupuncturist to teach you how to find the pressure points. Facial cupping is another great tool to move lymph. These are great ways to add layers of depth and breadth to an esthetics practice.
When did you start to incorporate stones into your facials?
I've always felt a connection to stones. I bought a set of gemstones over 20 years ago. I still use them in my practice today and they are what you see in the gemstone acupuncture facial.
How do you choose which stones to use on your clients?
Part of the decision is based on Chinese medicine diagnosis and what I learn from the client during the consultation. Are they sad? Are they breaking out? What emotions am I hearing? It's important to have a working knowledge of the stones and how to apply them. Gemstones have always been a part of the Chinese medicine pharmacy and have been used for centuries.
What benefits does acupuncture have for the skin?
Acupuncture promotes collagen and elastin, reduces the look of fine lines, promotes draining and circulation. It balances the body and face. But, it's more than just a beauty treatment. It's a multilayered treatment that can help with migraines, TMJ, etc.
What is the best way to promote holistic services?
Understand your market. For example, in Miami where I am, it's a multicultural market. It's completely different than marketing to New York or the Midwest. Understand the clients you are catering to and understand the role color plays in marketing. People in New York like black and white, but that's not going to fly here. Create posts that speak to your audience in a way they can understand.
How do you make your Instagram feed stand out?
Instagram is story telling. Learn how to take good quality photos so your feed is visually informative and cohesive.
How do you encourage clients to come see you regularly?
The results from acupuncture build on themselves. At the beginning of a series it is best to have treatments at least once a week to ten days. You need to educate people and find out what's going on in their life. The better you can explain what's going on in their body, the more effective your treatment will be and the results will speak for themselves.
Are there any contraindications for cosmetic acupuncture?
Women who are pregnant should get cleared by their doctor. Our goal is always to support mom and baby. Other contraindications include epilepsy, allergies to metal (often overlooked), and clients who bruise easily, especially with cupping.
What advice do you have for estheticians interested in learning acupuncture?
I have a lot of friends who were estys first, and later became acupuncturists. There are now programs that exist where cosmetic acupuncture is built into the curriculum. Do your due diligence and find out which school offers the strongest training. Also, go have a session with a good cosmetic acupuncturist. They can guide you and help you figure out if you're ready to make the commitment for four more years of schooling.