With Kadir Marrero, Director of Spa at âme Spa & Wellness Collective
Kadir Marrero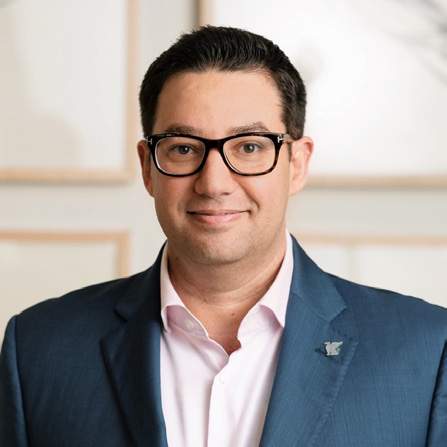 Concept
How do you define the concept of your spa?
âme is the next evolution in modern wellness. A destination spa experience providing simple access to cutting edge treatments and a world class collection of forward-thinking practitioners within the comfort of one of the "world's best resorts."
What are the most popular treatments?
Natura Bissé facials, and the Himalayan Hot Saltstone Massage are some of the most popular services. We are in the process of introducing our new Menu featuring Signature Experiences. The Thai Muscle Recovery and the Journey of the Senses are my favorites.
Leadership Role
What daily challenges do you encounter in your position?
Every day is a different challenge, with a rise in negative stress as a direct result of an increase in technology in our lives, and how we are always "attached" to a device.
How do you manage stress that work brings into your life?
I use aromatherapy roll on oils, and I listen to motivational speakers rather than music during my early morning workouts.
What takes most of your time every day?
Educating staff, guests and other leaders – we can train therapists to a very high standard, but wellness requires different skill sets and commitments.
team building
How do you select the people that are going to be working with you?
Each employee is hand selected by myself and my hiring team. We look for people that are authentic, cultured and have a drive to create lasting memories for our guests.
How do you evaluate employees? How often do you evaluate them? What makes an employee stand out from the rest?
Each employee has a yearly evaluation. We meet one on one and discuss their achievements, how they have progressed within the year and what they look forward to achieving in the coming year.
How do you train your staff?
Training varies from position to position, but for the service providers it is a combination of standard operating procedures, service protocols, product knowledge, benefits and contraindications for every service on the menu. Once they undergo the first step of training they must practice several times and pass a test with a lead therapist before they get to work on their first guest. This is the only way to create expertise and to deliver highly personalized experiences.
How do you keep your employees happy/incentivized?
I listen to them, they have the answers we are desperately looking for.
retail
What are your retail goals?
Our Spa retail strategy is directly linked to the treatments provided for our guests. Our Spa Therapists and staff are trained to understand the benefits of each product and encourage guests to use the same products at home. Products that do not perform well are discontinued and replaced. Each Therapist and Staff member is part of an incentive for products that they recommend to guests as well as from the providers of those products. Natura Bissé, recognized as Forbes Travel Guide as the Official Skincare Brand of 2019, is our main retail product, which is also used in several treatments.
marketing & publicity
What can you tell us about your marketing techniques? What do you focus on, where do you spend the most time, and why?
I focus on creating experiences, people are buying experiences rather than things, health, and longevity are becoming more important.
Within our marketing channels we focus on two different consumers. Our paid advertising efforts are directed to a local audience building awareness of our brand (outside of our resort) and showcasing the most compelling offers that position us with a unique advantage and set us aside from our competitors. For our in-house guests we concentrate on leveraging all communication channels (email, guest newsletters, digital boards…) to communicate monthly activations, fitness offerings, the latest treatments and incentives for experiencing everything we have to offer, from our Signature Wellness Circuit to our Salon.
exceptional client care
How do you keep clients loyal and consistent?
Consistency of service added value to the experience and adding new trends like our CBD Massage are key to keeping clients loyal and consistent.
TIPS FOR SPA LEADERS
What are the most important lessons have you learned from failures or challenges that you can share with others in your career path? 

People think you can do things quickly, but you can't, it takes time to build a successful Spa.

What advice would you give to someone who would like to manage a spa?

To be a Spa leader you need passion for the industry, the desire to help people feel better, and a lot of energy because the days can be long.