with Founder and Lead Esthetician of SRX Clinical Spa, Rozanne Drese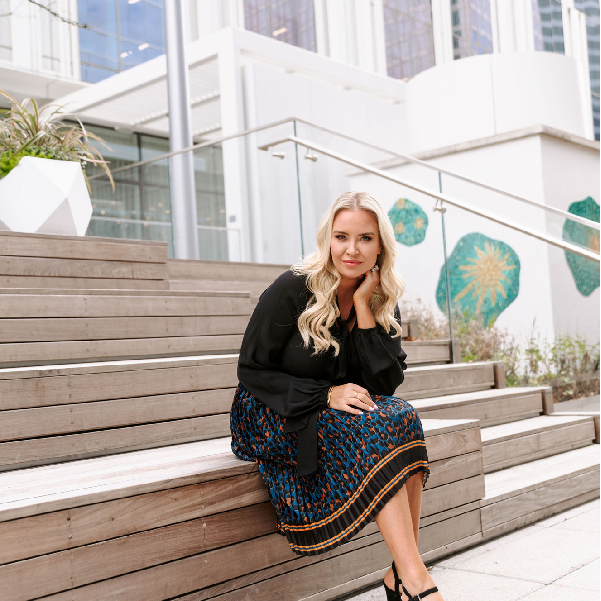 Where are you located?
SRX Clinical Spa is in Southlake, Texas, minutes away from Dallas/Fort Worth Airport, in a beautiful suburban town!
How did Skin RX come to be?
I grew up with a successful Entrepreneur Mom who owned a Spa and learned to appreciate and know the importance of self-care. I quickly fell in love with the Aesthetics world while traveling the country for my own skin journey. Aesthetic places were always missing something: education, details, atmosphere. I wanted to create something with that missing piece. SkinRX was born in 2015. A place for customized and revolutionized aesthetics.
How do you define the concept of your spa?
The concept of our spa was defined around my desire for each client to feel beautiful, feel more educated about their own skin and see results
What makes your spa unique?
Our spa is unique because we specialize in non-invasive beauty treatments to enhance skin health on a cellular level.  We are constantly training and learning new treatments and techniques.
What is your skincare philosophy?
My skincare philosophy is to educate, prevent and protect. I encourage starting skincare at a young age, preventing sunburns and environmental damage, using products that will help slow down the aging process. Aging gracefully doesn't have to be difficult.
What are your most popular services?
The most popular services are combination treatments. Dermaplane prior to micro-needling or facials with Microcurrent. We use the best skincare lines and ingredients around the world. Our nurse injector is a master at face revitalization with fillers and PRF combinations.
How do you keep clients loyal and consistent?
I've had the very same clients since the first week of starting aesthetics and my colleagues have a loyal following as well. We keep them loyal and consistent by being honest with the best treatments and products.  Each time they come in is the ultimate experience and they leave anticipating their next appointment at SRX.
How many employees do you have and what are their specialties?
We are growing at a fast pace. After COVID, we came back stronger and experienced a new stronger desire for people to take back control of self-care. We currently have 7 employees, including one Nurse Practitioner Cosmetic Injector. We have a dream team and are working on an expansion currently.
How do you select the people who work with you?
We select like-minded people that have the desire to help clients with our concepts and beliefs.  When we do hire the right person we take our time with training and development. Keeping the culture we have is important. I make sure to keep open communication and network with other business owners, be involved with school educators and attend trade shows.
Can you tell us a little bit about the products you sell in your spa?
We carry several lines from Circadia by Dr. Pugliesse, Epionce, LightStim, SkinBetter and IS Clinical.  We have many retail lines as well.
What daily challenges do you experience in your position?
I have many daily challenges but have a great support team that helps. I try to strategize my time better by blocking out specific times for emails, phone calls, and meetings. My daily challenge is turning off work and balancing home life.
What advice would you give to someone who aspires to run their own business?
I would advise you to learn from others first.  Work many positions in the field you want to own and run. Be prepared to work relentlessly, with lots of sacrifices, and don't give up easily.  There will be many challenges but if done right you will be rewarded later.
What plans do you have for the future of Skin RX?
We have so many fun plans in store… continuing the growth of our second location in Dallas, a holistic spa, opening another location and we're always working to expand our knowledge and services.