Skincare by Amy Peterson in Miami, FL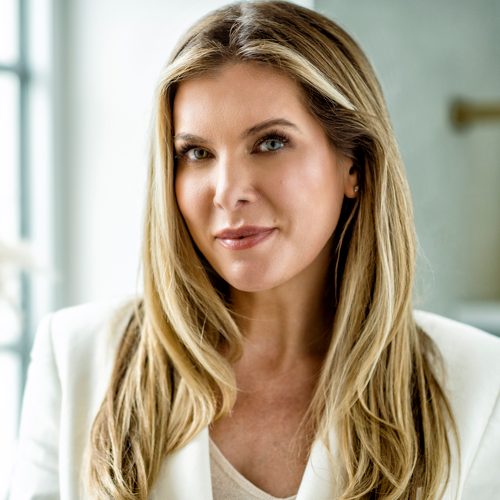 When did you realize your passion for esthetics?
As a young girl, I always loved beauty and skincare. While my girlfriends were buying clothes, I was buying skincare products! I think this intensified after I was in a very bad auto accident in college and was left with really bad scarring all over my body. I wanted to know how to fix it, in particular, the scarring on my face! It was the same moment in time when medical aesthetics were taking off with new lasers and everything and it just clicked.
How did Skincare by Amy Peterson come to life?
I worked for a plastic surgeon and ran his skin division in Seattle for nine years. I built that side of his practice. During that time, I was approached by multiple companies to be a clinical educator. That was because they could track my consumables and wanted to know how I was so successful! That's when my passion started for this technology. I firmly believed that I could distinguish myself from other practices because education was at the forefront of what I was doing.
When I relocated to Miami, I waited until I found the perfect spot. I had done this before and was ready to do it my way. The patient experience had to be put first and I chose the technology that I most believe in. With this spa, I was building my dream.
How do you define the concept of your spa? What makes your spa unique?
The concept is simple. It is luxury meets warmth, education, and innovation. My customers feel empowered when they leave looking better than when they came in. And even more importantly, I think they leave with a firm understanding of their skin conditions and a plan to make a change for the better. I invest a tremendous amount of time with every single patient and care deeply about their outcomes.
"The concept is simple. It is luxury meets warmth, education, and innovation."
What is your skincare philosophy?
I wholeheartedly believe in a preemptive approach to aging. I think people usually wait way too long to take care of their skin. My best outcomes are on people who take ownership of their skincare and make it a priority! But each person is different, so I think every skincare treatment and aftercare routine needs to be personalized for them. It helps to assess whether they are in "maintenance mode" or "corrective mode" and I treat them accordingly.
What are your most popular services?
Clear & Brilliant Rx, which my technique is great for the face. Emsculpt Neo is also very popular right now for the body, the results are very real. It brings together fat burning and muscle building to a great effect and the clients love that.
What makes your services unique?
I incorporate multiple modalities together. Very rarely will I do a simple, straightforward service that is just one technology. That's not really what my clients come to me for.
How do you keep clients loyal and consistent?
By really taking care of them. I depend on word of mouth, so I want to make sure that each person feels very special. If you can accomplish that in conjunction with great results from your treatments, you will always have clients coming back to you.
How many employees do you have and what are their specialties?
I have an injector who is excellent, Anya who is a facial and body contouring expert, and Ana who is a facial sculpting specialist. I have three people who help with the front desk. They help me with lots of things.
How do you select the people who work with you?
I try to take a closer look at where they have been vs. where they are going. I hire people I see potential in. I think I'm pretty good at spotting potential and that helps me find and hire some pretty great people.
What do you look forward to the most about going to work every day?
Every day I look forward to working on patients and seeing their results! It's very satisfying and fun and I love meeting new people and seeing my regulars. I love making people happy and seeing them walk a little taller when they walk out the door than when they came in.
How do you maintain a work-life balance?
My kids and my husband are hands down the most important thing to me, and when I'm not building my practice, I am spending time with them. That said, I believe there are different seasons of your life and, right now, this is the season for me to grow my new business. I'm okay with that. I've found a way to be very present in my life and I trust where my feet are planted.
What advice would you give to someone who aspires to run their own business?
I would suggest you immerse yourself in everything and try to get as much education as you can. I believe that my immersion and education have taken me to a level where I have become an expert in my field. If you are an expert, the business will come. But you do have to go all in. I also think there is value in starting at a front desk position and working your way up seeing all the different sides of this business. I've always had a vision and seen where I want to be. Bet on yourself.