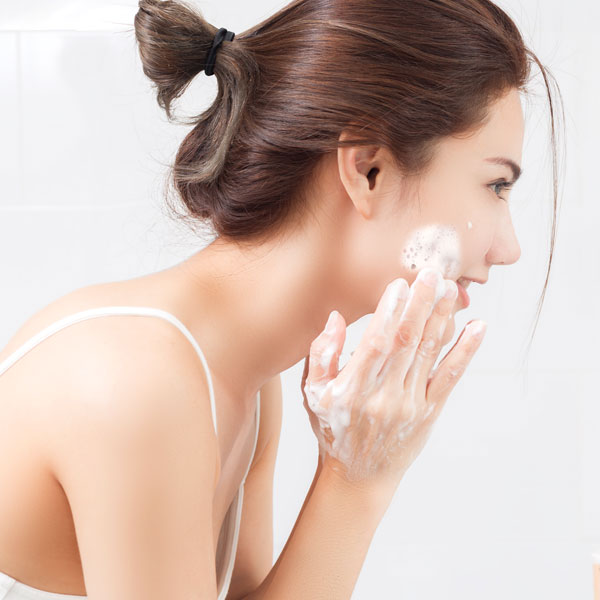 Setting the bar high with Marissa Roque,
Lead Esthetician at Flawless by Melissa Fox, Miami, FL
When did you realize your passion for esthetics?
My mom signed up for esthetic school and I saw how passionate she was about it so I decided to join her! I love health and beauty and wanted a career where I could help people and not sit behind a desk. Esthetics checked off all the boxes!
How did you build your clientele?
After every facial, I follow up the next day to check in on the client's skin and see if they have any questions. My clients know I am available 24/7 to answer questions, concerns via text message, email and Instagram. I also reach out to clients I haven't seen in a while and invite them back in for a facial. And of course, building your social media presence is essential!
What are your tips for keeping your books full?
Clients are coming to you as the expert to guide them to reach their skin care goals. Whatever frequency you think is necessary to help them achieve that, then recommend they come back and see you. Great skin comes by appointment!
You are known for your work ethic. How do you stay motivated?
Find someone who's career you want to emulate. For me, that person is Melissa Fox. I love her so much and respect her immensely. I am so thankful to have her in my corner.
She set the bar high for me from day one with her endless waitlist, full book and loyal clients. I thought, "If she can do it, so can I!" I'm continuing to follow her lead and am always looking to increase my income potential. I also get a selling high, so that keeps me going all day!
How do you approach clients about retail products and home care?
I ask a lot of questions, particularly about their main concerns and skin care goals. I then select retail products to address those concerns. I explain it as an essential step to achieving those goals and maintaining optimal facial results. They are making an investment in their skin.
What is the best advice for other estheticians struggling with selling products to facial clients?
Remember this: "Find a need and fill it." Instead of thinking of it as recommending, be the solution to their skin care problems. Flawless skin lies in the products you have to offer, and not recommending them would be a disservice.
What do you look forward to the most about going to work every day?
I love our Flawless team and our clients. We are truly blessed! We laugh a lot! I love seeing results and hearing positive feedback daily! When clients message me that they are in love with their skin, I can't wait to help others feel the same each day.
What is your favorite type of skin to treat?
Acne skin is definitely the most rewarding to treat. When you get them clear and see the difference in their confidence, it's amazing. But I love all skin!
How do you maintain a worklife balance?
I'm still trying to figure that one out. It's a work in progress. When you're passionate about what you do, it's not really working. The lines between work and life get blurred.
What's your favorite hobby outside of work?
I browse other skin care experts on Instagram to learn new product combinations, facials, and get content ideas. I love learning how to make better content. I also enjoy time with my Fiancé Ryan and puppy Leeloo.
What part of your skills are you currently trying to cultivate and improve?
I'm always trying to improve and continue learning. Facial massage, how to stay on the cutting edge, better home care recommendations, extractions. I'm never satisfied!