Wellness for Mama and Baby
Spa Director Spotlight
Founder Trina Renea has perfected the art of beautiful skin at her renowned Facial Bungalow. Trina has been featured in Vogue, Marie Claire, and Refinery29; women all over Los Angeles have flocked to her to keep them looking and feeling fantastic.
Once her daughter was born, Trina found herself longing for some of the simple pleasures of single life: a nap in the middle of the day, a guilt-free facial on a Sunday, or an indulgent soak in the tub. With that, Spa Lé La was born. Offering complimentary on-site child care, spa services, and luxurious beds (uninterrupted nap, anyone?).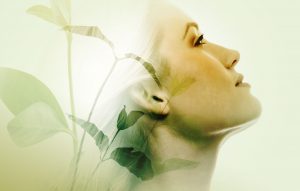 Sometimes, we all need a break. But for expecting mothers or parents of young children, catching that much needed "me time" can sometimes seem impossible. Fifteen minutes of quiet would be a miracle, and a whole spa day just seems out of the question. But at Spa Lé La in Studio City, California, spa owner Trina Renea has created a safe space for parents to enjoy spa treatments while offering top notch child care, all in the same chic building!
Spa Lé La is a full service day care that offers pre and postnatal services along with professional childcare in a soundproof Playroom, giving parents no excuse to take those 30 minutes of self-care time needed to be a productive and healthy parent. With signature prenatal facial and luxurious bath time treatments, mothers and parents-to-be can finally catch a break!
Signature Treatment
Spa Lé La offers a variety of pre and postnatal skin care, massage, body care and wellness services. Their Prenatal Facial (50 minutes, $155) helps balance skin breakouts caused by unbalanced hormones during pregnancy. This treatment helps expecting mothers soothe both acne and hyperpigmentation and is safe for pregnant women. The Prenatal Facial comes in three varieties: Oxygen Facial, Exfoliating Facial and Deep Cleansing Facial.
The Oxygen Facial consists of "a painless, non-invasive application of a blend of skin plumping hyaluronic acid, antioxidants, vitamins and botanical extract" that is delivered to the skin via "a pressurized stream of pure oxygen." This treatment is targeted towards expectant mothers with dull or dehydrated skin.
The Exfoliating Facial offers a pumpkin peel that is perfect for this time of year. The pumpkin naturally exfoliates and feeds the skin vital nutrition and hydration, allowing serums to penetrate deeper into the skin.
Finally, The Deep Cleansing Facial is perfect for pregnant women who are experiencing hormonal breakouts. This treatment includes "exfoliation, extraction of blemishes and upper body massage" and is completed with "a healing mask and moisturizer."
Unique Childcare Offerings
Spa Lé La's claim to fame comes from its childcare services offered to guests during their services. As an esthetician, spa owner and mother herself, the spa's owner Trina Renea conceived this idea while trying to balance all these delicate parts of her life. She imagined a space where mother can escape from the hectic schedule of school pick-ups and temper tantrums without causing even more of a headache to find a baby sitter.
The spa is complete with a sound proof Spa Lé La Playroom that was modeled after a recording studio, says Trina. This allowed her to soundproof the children without having to undergo extreme measures to soundproof the entire spa. All Spa Lé La nannies are certified and CPR trained. With their own class and activity schedule, children are encourage to play and learn in a fun, interactive and safe environment.
Spa guests simply notify the staff upon scheduling their appointment that they will be bringing a child.
As an extra special touch, Spa Lé La provides parents with a buzzer to take with them into their services in case their children need some special attention.
Wellness for Mama
Apart from the expected facial and massage services, Spa Lé La also offers a variety of relaxing escapes that range from luxurious bubble bath to a simple quiet room away from the children. For example, the Nap Room (25 minutes, $35) offers mothers a midday getaway with complimentary childcare. This service invites guests to enjoy a warm bed with soothing spa sounds and luxurious linens to help melt their stress away. While mama is enjoying quiet time, children are cared for in a safe, quiet and toy-filled Playroom, offering a complete break from "parent mode."
Wellness for Baby
Family wellness is a growing trend in the spa industry. We asked Spa Lé La owner Trina Renea if she offered wellness services for children, and we were delighted by her response! Trina explained that the younger spa guests are offered a cozy spa robe (mini size!) and are treated to a gentle foot rub. Even these small gestures help set the example that self-care and wellness are important parts of everyday life, and encouraging children to value wellness from a young age will have a lasting impact on their physical, mental and spiritual health throughout their lives.
Retail
Spa Lé La's impressive retail area offers a range of skin care and body care, as well as children's toys and games to help keep mini spa goers happy and entertained while mom treats herself to a facial and massage.
The spa also offers its own line of targeted skin care for expecting mothers. Owner, Trina Renea, designed the Mama Lé product line to be safe for pregnant mama's. She also created Baby La product line, which is both gentle and safe for newborn babies.
Mama Lé Products were specifically created for pregnant and breastfeeding moms. When we are pregnant we want to use things that are safe for our baby. Mama Lé products are just that. These products are made with the safest ingredients, feel luxurious, and have proven results.
These products were created to be safe for a baby and also safe for a mom. For the super sensitive skin or a different feel, adults may enjoy these Baby La products as well.