with Vitalina Krammel, Owner of VITA Body Club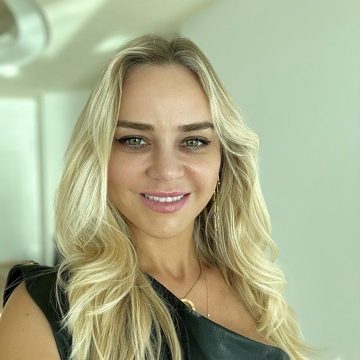 How did Vita Body Club come to life?
Originally from Ukraine, I grew up with my grandmother and mother being very into herbs and DIY home lotions and homemade beauty products and routines. I have always been into a natural, organic lifestyle, starting with the foods that I eat, products I use around the house, and my skin care and beauty routine. When I moved to Miami and discovered the Design District, I simply fell in love with this place. It was my dream to open a spa that would combine affordable luxury for women and men with exceptional customer service and unique beauty services.
How do you define the concept of your spa? What makes your spa unique?
We combine organic luxurious day spa with med spa services, where both men and women can enjoy state-of-the-art medical treatments like laser hair removal, skin tightening, and fat reduction, and unwind with extremely relaxing treatments like organic facials or massages to feel completely pampered.
We have created a unique and easy-to-use membership without any hidden fees or complicated rules. You don't pay a separate fee just for membership as it's usually done. With our membership, you already receive one or two services per month included.
Our membership consists of two choices: SMART and VIP. With each membership choice, you will get a treatment already built into the price of your membership. You can change the selection of your treatments every month. Also, you can share services with your close loved ones; they accumulate and don't expire. You can quit any time without a cancellation fee. Plus, you get special pricing on all of the other services you would like to use.
CONTINUE READING YOUR ARTICLE WITH A LNE DIGITAL SUBSCRIPTION
Sign in to your account or register