Kennebunkport's Naturally Spectacular Resort
Tucked away in the majestic woods of Kennebunkport, Maine, New England, you will find the Tree Spa at Hidden Pond nestled in the treetops. Suspended eight feet off of the ground, this luxurious retreat consists of three treetop rooms connected by a wooden walkway intertwined through the trees. Not your ordinary childhood treehouse, the Tree Spa is much more sophisticated. Inside each room, you will find a cushy massage bed surrounded by the earthy decor and expansive windows, providing gorgeous views of the pristine birch forest.
Guests can branch out and experience an assortment of massages, body treatments, and facials to rejuvenate their energy and soothe their souls. After feeling relaxed and renewed, there is plenty to explore at the all-inclusive luxury resort. Guests can reconnect with nature and become more grounded by embarking on a guided hike through the trails or harvesting the freshest vegetables from the Farm.
From beachfront stargazing at the Tides Beach Club to watercolor lessons with artist Amy, there are various activities to ignite the child from within. After a day of amusement, guests can treat their palates to local meats and seafood, handmade pasta, and wood-oven-fired pizza at the Earth restaurant, offering an impressive selection of "farm-to-fork" cuisines. The seasonal sanctuary is open for the 2020 season from May 1 to October 31.
The Signature Treatment
Snugged in a cozy room and wrapped in luxury, guests are soothed to a balanced state after experiencing the Pure Therapy Massage (60 minutes, $140 | 75 minutes, $175 | 90 minutes, $190). It is a customized and targeted massage designed to fit the client's therapeutic needs. Before embarking on a journey, guests are invited to select an aromatic essential oil that stimulates and calms their senses. Spa Director Mary Weisheit says, "This focused treatment utilizes a combination of massage techniques, scented oils and our serene and peaceful surroundings to relax and renew."
The Spa Menu
The Tree Spa's menu consists of a wide selection of massage treatments, body treatments, and facials using the resort's signature brand of soothing oils and lotions. Each treatment focuses on the restoration of health, energy, and wellness so that guests leave the spa reawakened. While the Pure Therapy Massage is the signature treatment, other treatments provide a truly profound experience.
There are massage therapies tailored to fit specific needs, like the Sports Massage, which addresses concerns for those who exercise regularly. There is also a Mother-to-Be Well-Being Massage that includes a scented foot soak to help alleviate swollen ankles. Guests can experience a full body treatment like the Herbal Body Exfoliation, which is intended to delight their senses and rid the skin of dryness. For guests who may be feeling under the weather, there is the Sinus Soothing Herbal Face, Neck and Scalp Treatment which uses essential oils, warmed stones, and light to moderate massage techniques to relieve sinus pressure and congestion.
Marketing
At Hidden Pond, marketing comes naturally. The luxury resort has a beautiful website that highlights its cottages, amenities, the Earth restaurant, and the Tree Spa. The luxury resort also has a social media page, with over twelve thousand followers, to encompass the guest experience fully. Potential clients can get an inside look at the treetop treatment room and mouth-watering plates served at Earth. In addition to painting an alluring Instagram feed that entices visitors, the spa also uses direct marketing to get guests to visit their spa. Spa Director Weisheit says, "We reach out to all of our guests before their stay at Hidden Pond and also reach out to all of our Kennebunkport Resort Collection guests that are staying with us."
Training
Because Tree Spa is seasonal, the team hosts training in the Spring before opening. Once the season has begun, the spa holds one-on-one meetings with employees and has full team meetings monthly to address new treatments, resort happenings and discuss issues and resolutions. Weisheit takes pride in having a talented and motivated group of therapists who take part in collaborating when it comes to goal setting. She says, "all of our practitioners also challenge themselves; participating in continuing education is practiced by all. This makes us all collaborate on new ideas that help everyone."
Revenue and Retail
The Tree Spa part n e r s wit h Naturopathica, Hope Gillerman, and Coola, as well as local vendors True North Beauty and Sea Love Candles. Weisheit says, "We take our time with our selection of retail products. Our staff will experiment and use samples of products before choosing. We discuss the vision of the product line and make sure it aligns with us at Tree spa."
Every Sea Love product is handpoured in small batches using a premium 100 % natural soy wax that is sustainable, renewable, and biodegradable. The spa uses True North's Natural Body Glow Oils, which is "made with Chaga Infused oils that provide invigorating benefits, giving you a youthful appearance and enhancing a natural glow," says Weisheit.
Chaga is a rare wood-like mushroom that grows on birch trees in cold weather climates located in the Northern Hemisphere. Amongst many other benefits, this sacred sprout is known to be a super-antioxidant that protects the cells from free radicals. It is also an anti-inflammatory, carries high forms of melanin to protect the skin against sun damage, and promotes elasticity by helping the skin regenerate its cells. True North Beauty "harvests its Chaga by hand from deep within the wild, pristine forests of Main every winter," says Weisheit.
The Tree Spa encourages retail sales by offering products that extend the results guests receive from their service. The aromatherapy oils used in the spa's Hope Gillerman treatments are guests' favorite. Weisheit says, "it is a beautiful line with amazing blends our clients remember from year to year. Our therapists believe in the products, and our guests trust how it makes them feel."
Spa Director Spotlight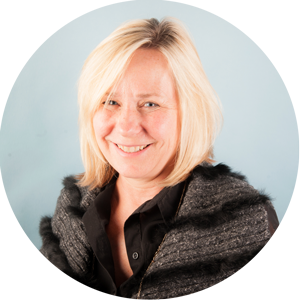 Mary Weisheit brings over twenty years of professional experience, beginning her spa career as a Massage Therapist in 1994. For the last decade, Weisheit has been the owner/operator of the Portsmouth Spa in Portsmouth NH. Additionally, Mary served as Spa Director at the Cliff House Resort in Ogunquit, Maine.
She enjoys learning, teaching, and helping others grow professionally. When asked if she could give her younger self a piece of advice on the spa industry, she says, "Give yourself time to learn and learn from each person that enters your life. You will come across many people with different objectives and opinions; learning from them all will do more for you than you can imagine. You should try to take something from each of them. Trust me, they all have value for your future."