Elevate your experiences and nurture your entire being
With over one hundred one-of-a-kind spa treatments, growth and development workshops, outdoor adventures, and healthful cuisines, Miraval Arizona defines the true essence of Wellness. Situated north of Tucson, AZ, in the Santa Catalina Mountains, guests can find themselves immersed in an array of transformational experiences that balance the mind, body, and soul. The award-winning inclusive destination resort is frequently recognized by Conde Nast Traveler and Travel + Leisure. This is primarily due to the resort's innovative efforts so that no stay at the resort is ever the same as its last.
Guests can enjoy outdoor experiences like mountain climbing and biking. They can breathe, flow and fly in aerial yoga, or participate in wellness counseling with renowned wellbeing experts to create their lasting blend of balance. There is a myriad of possibilities for guests to escape and reconnect with their inner selves, including the services offered at Life in Balance Spa. From facials performed by estheticians who created them to ancient therapies combined with modern techniques, each treatment is designed to help guests unwind, relax, and renew.
Signature Treatment
One of the most popular treatments at Miraval Arizona is the Vasudhara (50 min, $285), where guests are invited to embrace the weightlessness of water. This unique service includes profoundly relaxing stretches of Thai massage while suspended in a pool of water. "Guests' eyes are shielded to block all light, and the water is heated to body temperature while sounds from underwater speakers envelop their senses. The intention of the experience is to abandon all external focus and to embrace the vast landscape within," says Simon Marxer Director of Spa and Wellbeing. This experience lengthens the muscles and opens the joints for guests to discover the abundance that lies within.
Global Healing Practices
From Vasudhara and Thai Massage to Reiki and Acupuncture, the Life in Balance combines ancient traditions with time-honored techniques to stimulate the body's natural healing abilities. Nâga, evolved from the healing principles of Thai Massage, uses strands of hanging silks to take the body into deeper stretches. Craniosacral therapy optimizes the flow of cerebrospinal fluid to nourish further and protect the nervous system and brain. The Qi Grounding treatment utilizes Chinese medicine and acupuncture to help guests feel grounded and centered.
In addition to these services, there is an assortment of Ayurveda treatments derived from India that treat the root causes, not the symptoms. These services include the Shamana- Karma, which purifies and boosts immunity and spirit, and the Abhyanga, which restores balance with herbal oils that benefit the nervous system and reduces muscle tension.
Facials and skincare services include the new Kombucha Facial to nourish and soothe the skin, the Sun Goddess Facial for sensitive skin types, and the Probiotic Healing Facial to support the skin's natural beauty. The Miraval exclusive Cara Vida facial is inspired by the Native people of Arizona and their connection to mesquite, translated as the tree of life that provides nourishment, protection, medicine, and warmth. These treatments are promised to leave guests glowing with new life.
To enhance the experience even further, guests are invited to take their services outside at The New Life Village. Targeted therapies and relaxing rituals like the Deep River Stone Massage and Sweet Slumber are not only inspired by nature but performed among it.
Marketing
More and more people are incorporating wellness activities into their everyday lives, which is why it's no surprise that the fundamental tenets of Miraval are widely embraced. The spa works diligently to provide compelling programs and experiences that meet the evolving needs of its guests. Marxer says, "We focus our energies on sharing the possibilities of a Miraval stay, for a personal and unique wellbeing experience." This not only attracts guests who are new to the brand but repeat guests who have still yet to enjoy other experiences.
All of the buzz is captured online through the resort's social media page showcasing the destination's unique adventures from beekeeping to equine immersion. However, Assistant Director of Marketing, Heather David, and the Miraval Arizona Life in Balance Spa Director, Heidi Mullen, believe that the spa is one of the central features of the Miraval Arizona experience. You can find the desert spa sanctuary featured heavily online while also featuring high profile influencers to gain even more traction. In addition to social media, the spa uses a variety of marketing tactics, including advertising, print media, email marketing campaigns, direct marketing, and promotion of special packages.
Training
To give guests the level of service they deserve, training begins by experiencing the magic of Miraval firsthand with a stay at the resort. By being immersed in the experience, the staff can see the resort from the perspective of the guests. By having an individualistic approach to training, the team first connects with themselves, which allows them to connect with the guests and provide exceptional experiences in a manner that is authentic to them. Marxer believes this is what makes the Miraval stay so remarkable because it is "cultivated and delivered by people who bring their passion and their gifts to work every day."
This level of engagement is supported by regularly reflecting on the staff and their performance and providing development-oriented feedback. "We first gain a better understanding of their 'why" for choosing to devote their working life to Miraval, and we cultivate a shared understanding of what success looks like in their roles. This shared understanding establishes our path forward and our milestones for success."
The same approach is also used to incentivize the staff, with the goal of fulling the individual needs and desires of the employee. "What matters most to them? How do they like to be rewarded for a job well done? The rewards vary between spa treatments, retail spa items, paid days off and/or cash," says Mullen. In addition to providing these acts of encouragement, the spa recognizes that maintaining an engaging, fun, and inspiring work environment is also essential.
Special Events and Promotions
The Life in Balance Spa at Miraval offers holiday specials and promotions based on certain times of the year. Guests can book a couples' treatment for Valentine's Day or gift a promotional Mother's Day package in May. Additionally, there are packages offered year-round like the Signature Experience, which provides an all-access pass to any activity, private session, or spa service. When booking the Girls Getaway package, guests can receive a complimentary $150-morning spa treatment and 20 percent off all retail purchases. All-day packages include full access to the Life in Balance Spa and Body Mindfulness Fitness center, in addition to a gourmet lunch at the Cactus Restaurant and endless activities like group photography and hands-on culinary workshops.
Revenue and Retail
Much like the luxurious services provided, the Life in Balance Spa offers not only the best retail products in the marketplace but products that align with its values of mindfulness. The resort spa selects partners that "provide the support and inspiration for our guests to author their own wellbeing story," says Marxer. These brands include Naturopathica, Zents, Laurel, and EmerginC. When it comes to incentivizing clients to buy these products, the Marxer doesn't believe in any approach beyond "bringing together the best offerings in any environment that prioritizes education around how to incorporate products into your selfcare practice."
Spa Director Spotlight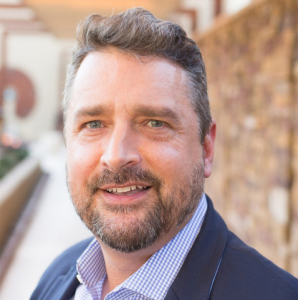 After more than 20 years of experience, Simon Marxer joined Miraval Group as Director of Spa and Wellbeing. He currently oversees all spas and creates new and innovative treatments and services that uphold Miraval's longstanding position as a pioneer and thought leader in the spa space. Prior to this position, Marxer worked at Red Flower, a luxury beauty brand, where he was the Vice President of Business Development. Before joining Red Flower, Marxer served as the Spa Director at Miraval Arizona. While working at the property, he oversaw the spa's renovation and rebranding and conceptualized the design and launch of over 40 signature Miraval-branded services. Marxer has also served as the Spa Director of The Boulders Waldorf Astoria Collection, Managing Director of Cornelia Day Resort and the Spa Director of Canyon Ranch. Marxer has a Bachelor of Arts from University of Vermont.