Spa Director Spotlight
With over 21 years of hands on Paramedical skincare experience, Skintique owner Jeanette Acosta is a graduate of the Florida College of Natural Health and became a certified Paramedical Esthetician under the direct supervision of Dr. James Fulton MD, co-inventor of Retin-A and professor at the University Of Miami School Of Dermatology. She is a Florida Board Certified, Licensed Esthetician and Clinical and Medical Electrologist with advanced training in Laser Technologies. She has 7 years of Biomedical Engineering experience and has developed and co-developed professional skin care products that currently sell all over the world. In addition, she is directly associated with many top Board Certified Plastic Surgeons and has extensive knowledge in the cosmetic medical Esthetic field. All of the therapists at Skintique possess the highest licenses and qualification in the Esthetic field and have been personally trained by Jeanette herself.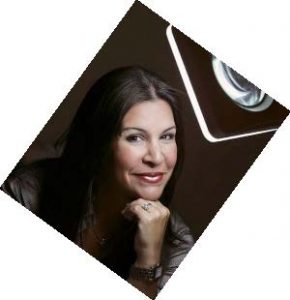 From red carpet facials to fat-blasting body treatments, Skintique Miami goes above and beyond to help clients achieve their ideal, youthful look from head to toe. Located in Coral Gables, Skintique serves a range of college students, busy professionals and Miami locals. Owner Jeanette Acosta, paramedical esthetician, hand selects and trains her team to ensure every treatment meets their standards of professionalism and satisfaction. Clients are surrounded with feelings of peace and tranquility the moment they walk through the doors of Skintique.
Signature Treatment
Skintique's Meta Matrix Therapy ($295, 120 minutes), rejuvenates, hydrates and repairs the skin from the inside out. Meta, meaning Medical Esthetical Tissue Activation, is suitable for all skin types. Skintique owner Jeanette Acosta describes the spa's signature treatment: "Using a Meta-Ject hand piece along with a disposable one time use, ultra-thin needle cartridge, micro-perforations are made in the skin introducing the active ingredient serum chosen by skin type. This serum is immediately deployed via gold probes, radio frequency waves to further penetrate the serums. The skin will repair these invisible micro perforations immediately and produce collagen and elastin. The skin is restored from the inside out by cellular regeneration, in a completely natural process."Jeanette adds that this treatment is surprisingly comfortable with no need for topical anesthetic. She says, "The great advantage is that there is little or no recovery time, because the protective function of the skin is not affected. Makeup can even be worn the following day. The treatment can be performed to the entire face, neck, décolleté and select body parts. This is a purely natural treatment with no chemicals, no fillers, no toxins."
Soul Balancing
In contrast to their medical esthetics treatments, Skintique also has a broad range of wellness treatments. Their Chakra Alignment ($85, 45 minutes) helps to clear blocked energy in the seven main energy centers (Chakras) of the body. This treatment helps balance emotions and promote an overall feeling of well-being. Skintique also offers Reiki ($85, 40 minutes), a powerful Japanese practice that is performed by a trained practitioner. Healing energy, or qi, is transferred from therapist to client, targeting specific imbalances providing overall well-being.
Body Treatments
It's always bikini season in Miami! To meet their clients' constant body tightening needs, Skintique offers three lifting treatments. Cavitation Lip Laser/Radio Frequency ($135, 50 minutes) is a non surgical break though that melts fat, lifts and tightens loose in skin while diminishing cellulite with just one treatment! Skintique's Gluteus Lift ($90, 50 minutes) helps to improve the look of the glutes by stimulating muscle tone and contouring, giving clients a more lifted behind in no time! This treatment includes a complimentary consultation.
To help lose those last few inches, Skintique offers Endermologie Cellulite & Detox Massage ($85, 40 minutes). After eight sessions, clients will see results such as fat loss, curve definition, cellulite smoothing and skin tightening.
Team Building
Skintique owner Jeanette Acosta believes that a strong team is the key to success. She says, "I keep my staff motivated with yearly staff bonding trips to local spas, skin care product gift boxes, end of the year dinner parties and holiday bonuses in addition to profit sharing summer bonuses. We are a team and I want them to work together, not compete against each other. My team has remained almost intact from the beginning. We are a family. They connect and create a trust between esthetician and client that builds loyalty. I've personally retained clients for over 20 years. It's truly a blessing." To keep her staff in tiptop shape, Jeanette performs yearly reviews based on each team member's "personal performance and client retention, not on sales." More frequently, Jeanette says the Skintique team has "formal quarterly day long Monday meetings that incorporate training, monthly informal inter -office memos with any updates and weekly or daily group chats to address any important information. The staff is also encouraged to reach out at any time to share their opinions and concerns."
Rundown

Skintique

4100 Salzedo Street

Coral Gables, FL 33146

skintiquemiami.com

Retail: Eminence; HydraFacial; Dermatude; VisualChanges; Farm House Fresh

Services: 70 percent facials; 18 percent bodywork; 12 percent retail

Clients: 70 percent female, 30 percent male; 90 percent local, 10 percent non-local