Wellness programs for personal awakenings
Chavalit Tsao, also known as Fred in his network, is the fourth-generation steward of a family conglomerate which started in The Shanghai Bund before 1906. Fred joined his family business at the age of twenty after he graduated from the University of Michigan with a Master of Science in Engineering.
Octave's concept is the manifestation of numerous years of Fred's research and contemplation. Octave is a unique blend of eastern wisdom and western sciences. It is a place that responds to our societal need for healing in all relationships and the fostering of a harmonious community. Octave is a platform and an opportunity for anyone who is seeking to be his/her possibilities.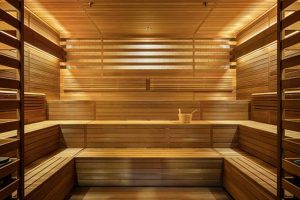 More than a school of life, OCTAVE Institute is a platform to help people find clarity, harmony and a new level of consciousness and freedom. It is comprised of Sangha Retreat, The Village, and Aitia in Suzhou; and The Living Room, an urban support center in Shanghai. The Village is a live-work-learn community for personal and communal learning, executive retreats, conferences, summits and festivals including the At One International Festival, an annual, international festival that brings together thought leaders and holistic practitioners to address current issues. Aitia powers the communal programs at OCTAVE Institute. Together they create the foundation for growth towards a purposeful life, mindfully lived.
The Sangha Retreat
Located west of Shanghai on the outskirts of Suzhou, China, SANGHA Retreat combines Eastern philosophies backed by Western science to help people awaken to a life of greater purpose and personal wellbeing. With a focus on raising consciousness, it has been created for the need of our time by visionary Frederick Chavalit Tsao, fourth-generation steward of a family business that started in The Shanghai Bund before 1906.
The 47-acre retreat, designed by Tsao & McKown Architects, includes AT ONE guest suites; AT ONE Clinic, offering comprehensive wellness assessments and wellbeing programs; AT ONE Healing Spa with extensive spa treatment menu and hydrotherapy circuit; THOUGHT FOR FOOD restaurant; the Meditation Dome; and a seasonal schedule of fitness activities and mindfulness classes designed around the body's circadian rhythm.
21 Wellness Programs
Late this year, the Sangha Retreat announced 21 new wellness programs to help guide guests on their personal journeys of awakening to achieve mind, body and spiritual wellness. Ranging from two to seven nights, each program includes:
• A personalized, integrated wellness assessment at AT ONE Clinic
• Access to the 12-step hydrothermal spa circuit at AT ONE Healing Spa
• Living Habits Calendar, a daily schedule of fitness classes, cooking demonstrations, mindful workshops, and sound healing meditation
• Three healthy meals daily aligned to your personal program
Ancient Chinese Wisdom (four days, three nights or seven days, six nights)
Experience deep healing through acupuncture, traditional Chinese medicine, and seasonal nutrition, incorporating more than 2000 years of Chinese medical wisdom combined with Western science.
Traditional Spinal Alignment (four days, three nights or seven days, six nights)
Customized vertebral therapy corrects stress, tension, poor posture and inflammation in conjunction with rehab coaches.
Seasonal Gut Management (four days, three nights or seven days, six nights)
Significantly improve health-including your immune system, allergies, fatigue-through the ancient Chinese practice of eating seasonally.
Relax and Reconnect (four days, three nights or seven days, six nights)
Destress, reconnect with your self and your life path, and learn to be at one with your environment.
Age Renewal (four days, three nights or seven days, six nights)
In-house anti-aging doctor teaches how to promote inner health for outer beauty, to look and feel younger.
Sleep Recovery (seven days, six nights)
Discover the roots of sleep disruption through traditional Chinese medicine, Sleep Lab study, and massage.
Welcome to Wellbeing (two days, one night or four days, three nights)
The perfect add-on to an Asian trip, this health awareness program helps you to unwind and restore positive energy to welcome abundance.
Cleanse and Reset (seven days, six nights)
Improve the digestive system through traditional Chinese medicine and scientific testing, combined with a cleansing diet.
Fearless Fitness (seven days, six nights)
Gain mental strength and understand the exercises that best suit you in this active retreat for optimal fitness performance.
Mindful Weight Management (seven days, six nights)
Break unhealthy habits with food and learn to eat mindfully with the help of a nutritionist and life coach.
Heart to Heart (seven days, six nights)
Designed to enhance cardiology health.
Men 360 (seven days, six nights)
A medical-focused retreat to improve overall health through traditional medicine, bioenergetic science, and naturopathy.
Women 360 (seven days, six nights)
A medical-focused retreat designed for a woman's unique physical and emotional wellbeing.
Ayurvedic Healing Journey (four days, three nights or seven days, six nights)
Instill lifestyle changes through the ancient practice of Ayurveda and Yoga to reboot and prevent future health conditions.