with Vanessa Da Silva Owner and Lead Esthetician at Naked Beauty Skin Care in Miami, FL
What inspired you to become an esthetician?
I started in this business by becoming a partner in a MedSpa in Las Vegas, which I took as a business opportunity. I was managing at first. After a while I realized how much I loved the business, I was fascinated by the treatments, the results, and all the amazing technology and skincare products. After learning and training with the companies we worked with, I then decided to go to school to become an esthetician.
How did Naked Beauty Skin Care come to be?
It all started after a trip I took to Miami to check out the city and business opportunities. I fell in love with Miami and decided to move here and start my own business. I chose the name Naked Beauty because I believe that my clients should feel comfortable in their own skin, meaning that they don't need to depend on makeup and cover up their flaws. I believe that they should invest in their skin, treat the concerns, and achieve healthy skin. Working with me, committing to a series of treatments, my clients are then able to reveal their skin and be proud of it.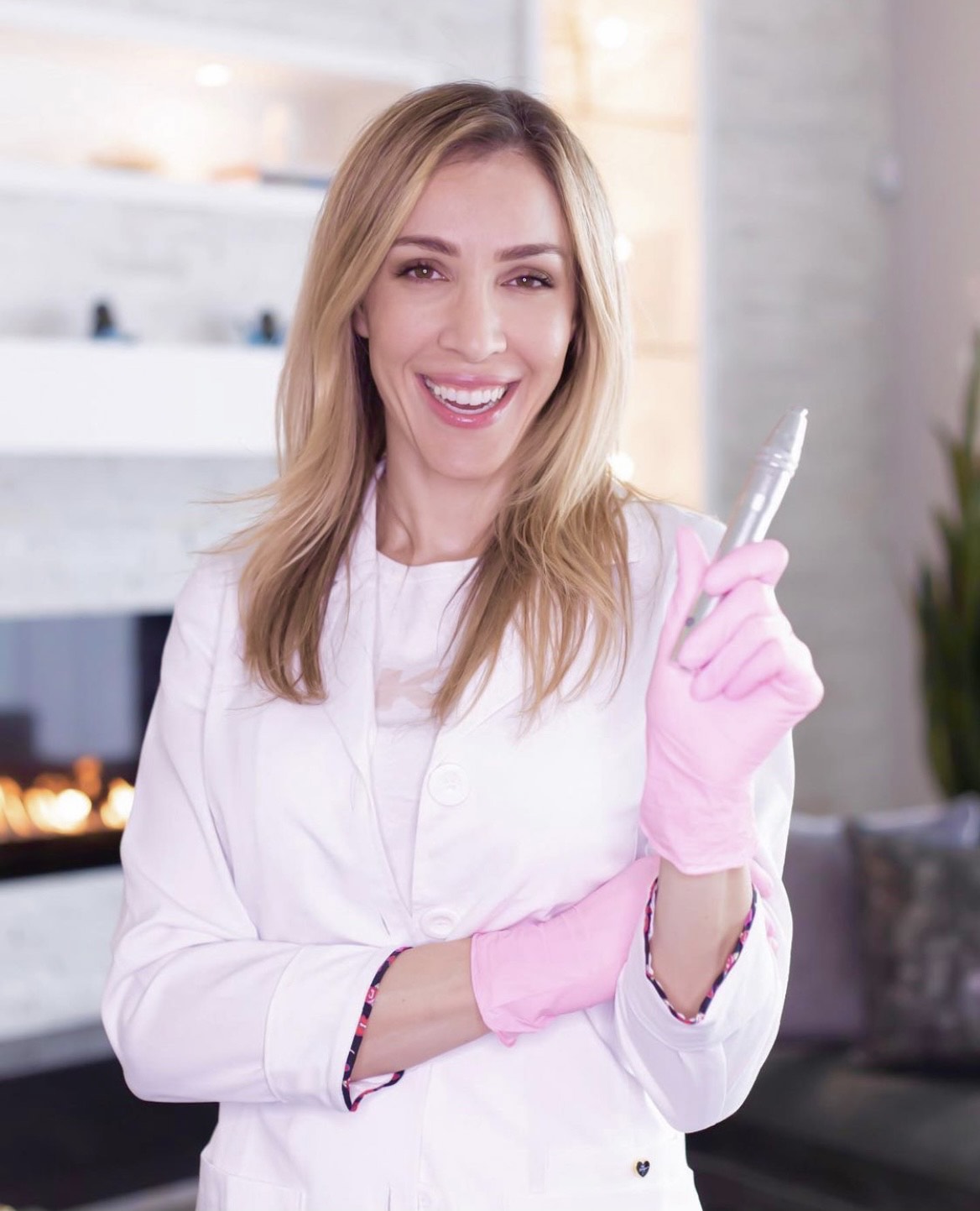 What beauty philosophy do you stand by?
I believe that beauty comes from within. When we accept who we truly are, are proud of ourselves, and feel comfortable in our own skin, that's beauty to me.
What is your specialty?
I specialize in advanced esthetics with Microneedling, Chemical Peels, RF Microneedling, and Stem Cells. I offer results-driven treatments and customized combination treatments.
What sets your business apart from others?
My knowledge, experience, and confidence in the treatments I offer set me apart. The results I am able to achieve keep me attracting more and more clients.
Tell us about your spa's most popular treatment:
The NKD Customized facial is the most popular treatment, showing results after one session. In this treatment we will build a customized protocol for each client, utilizing Hydrafacial, Dermaplaning, Dermabrasion, Chemical Peels, and masks as part of the plan to address their skin concerns.
What is your favorite tool in the treatment room?
Definitely a Microneedling pen!
How did you build your clientele?
I started using Instagram to connect with people in Miami, trying to reach out to women, business owners, and influencers. I met amazing people right away and I started offering my treatments for them to try at a discounted price. I asked them to post stories about my business and the treatments, as a referral system. Little by little I started getting and more clients, continuously.
What are your tips for keeping your books full?
Definitely offering amazing service and knowledge, but also being personable and caring. I believe in results-driven treatments.
How do you approach clients about retail products and home care?
I'm very honest with my clients. I explain to them that if they want to see long-lasting results they must have the appropriate home care, to continuously improve their skin. They must invest in a medical-grade product line that will help them to achieve their goals.
What business advice would you give to another esthetician just starting out? What are some challenges you have faced and how do you overcome them?
When other estheticians approach me asking for advice, I tell them that they need to be confident and learn as much as they can. Take classes, training, practice a lot, and start with fewer services. Work with influencers in your area to promote the business. Raising my prices is one of my latest challenges. While I like to always be fair, I do offer high-quality products and treatments that can cost a lot. My plan is to raise my prices in the new year, as most of the companies I work with have raised their prices as well.