Are you ready to refresh your skin care practice?
We have compiled all the latest products.
Sneak a peek, select the products of your choice & acquire the knowledge to kickstart your sales!
Rapid Relief for Tired Eyes
Hibiscus Ultra Lift Eye Cream
This premium eye treatment is designed to visibly smooth wrinkles and reduce under-eye bags, dark circles and tired looking eyes within 2 minutes.
Velvety Appeal
Therapeutic Touch™
Enriched with Olive Oil, Jojoba and Arnica Extract, Bon Vital'® Therapeutic Touch makes clients' skin silky smooth and marvelously soft. Available in Crème, Oil, Lotion and Gel formulas. Pumpable. Paraben free. No nut oils.
State of the Art Perk...
CERAZYME DNA MASK WAX
An innovative skin care epilation treatment that unites skin rejuvenation with a delicate and painless hair removal. Patented film wax formula with DNA and Natural Moisturizing Factor(NMF).
REGENERATE, RESTORE AND BRIGHTEN
CARATS OF GOLD FACE MASK
Get your glow on with this decadent facial treat. Revolutionary colloidal gold helps regenerate and restore skin while Hyaluronic Acid and carrot seed oil plump and firm your face where you need it. The luminous results will hook you!
Hydrating Essence
SEABUCKTHORN BERRY CRÈME
This amazing multi-vitamin cream sinks into the deepest layers your skin and leaves no residue. Seabuckthorn berries and Rosehip helps heal and protect all skin types. Hydration that lasts all day and absorbs easily into the deepest layers of your skin.
Small Treasures
Precious Earth Metal Petites in Silver & Gold
These updated microdermabrasion mini work horses beat budget and space constraints. The new Metal Petites features the DiamondTome® wand and the HydroWand® to add serum infusion.
Highlighting the Lighter Side
Aurabsolu: Intense Glow for Eyes Dark Circle Corrector
An instant and long-lasting highlighter for eyes that acts on tired skin and dark circles. Upon application the eye contours appear rested, and throughout the day the eye area remains fresh, bright and lively.
Aroma - Therapy for the Skin
Repêchage Fusion Express Bar and Spa Masks with Nutriceutical Organic Actives
Achieve the most potent skin care benefits from earth and sea with the NEW sensory facials that EVERYONE can enjoy! With delicious flavors such as MATCHA, CHOCOLATE, VANILLA/PUMPKIN and MIXED BERRY combined with the potent benefits of the exclusive, world-renowned Repêchage Laminaria digitata seaweed complex, this relaxing facial treatment provides real nutritive benefits to the skin while stimulating the senses with wonderful aromas.
Defeating Sun Damage
Brightening Moisturizer for Face, Hands and Body
This potent skin lightening moisturizer uses the latest in biotechnology blending Stonecrop, Cucumber, Bearberry, and a cutting edge amino acid derived from Castor Seed, to treat sun damaged, hyper-pigmented skin.
Over Night Repair
PURE & GENTLE SOOTHING CREAM
Night time leave on corrective cream to help soothe and heal skin as you sleep. Redness, flaking, discomfort are targeted with phyto-growth factors, bio-molecular messengers and natural moisturizing molecules bond to ceramides for deep moisture and barrier forming protection. A must for every professional back bar as it can be used post waxing, peels, laser, dermabrasion, dermaplaning and microneedling for speedy recovery.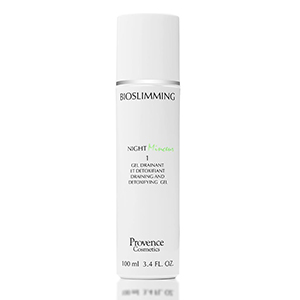 Sleek & Revitalized
DRAINING AND DETOXIFYING GEL
Formulated with draining essential oils of grapefruit and red tangerine, this very fresh gel stands out for its effectiveness and performance. It gives a silky and smooth skin.This gel performance is based on a combination of powerful active ingredients that act instantly and on the long term thanks to plants and seaweeds extracts with well-known stimulating properties on blood circulation. Its light texture has no no sticky effect. This draining and detoxifying gel is a very fresh gel which relaxes and relieves tired legs.
Dry Skin Assistance
Sunflower & Olive Cleansing Oil
Proven highly effective for dry, oily, and acne prone skin, botanical oil based cleansers are also most effective for makeup and sunscreen removal, making it a great way to start your evening regimen. The Sunflower & Olive Cleansing Oil works to dissolve excess oil from the skin, unclogging pores, while removing dirt and other impurities.
Moisture Surge
EsterPlex® beauty oil
Performance perfected. Maximum moisture booster serum. Exotic Kukui, Primrose, Borage, Rose Hip, Babassu, Abyssinian, Maracuja, Baobab, Moringa and Tamanu enhanced with Acid Mantle Restorer to instantly repair dull, dry, damaged skin to soft, radiant and beautiful.
Coconutty Goodness
Activated by the body's temperature, the nutrients stored in each Lips by ToGoSpa are released and absorbed providing your lips with nourishment and re-hydration even on the go!
Lash Love
RevitaLash® Advanced Eyelash Conditioner
Offering a proprietary blend of scientifically-advanced technology and natural botanicals to protect against breakage and brittleness. 98% of users in an independent 6-week consumer study claimed improved lash appearance. Not available in California.
Vitamin C for a Collagen Boost
AGERA® PROC PEEL SYSTEM (POWDER & ACTIVATOR)
Formulated with 20% L-Ascorbic Acid it delivers a high dose of Vitamin C which is excellent for treatment of acne, sun damage, and stimulating collagen production to tighten skin. Designed to be used alone or in a layered peel system and may be used prior to microdermabrasion; Anti-inflammatory, anti-microbial.
Fall for Lush Lips
Hydrating Lip Plumper in Midnight Purple
Hold the needle! Expensive and uncomfortable injections aren't the only way to achieve a full pout. All you need is GrandeLIPS, hydrating lip plumper, and you'll be loving your natural lips in just 30 days, plus you'll feel instant results within 3-5 minutes. Try our midnight purple shade, an absolute fall "must have." Also available in other shades and original clear.
Silky Satisfaction
Skin Bliss Hydrating Masque
Skin Bliss Hydrating Masque is abundant in Hyaluronic Acid which hydrates the skin and stimulates plumping and firming at the cellular level. It is also rich in Fulvic Acid, which is one of the most powerful antioxidants renowned for healthy and younger acting skin. Skin Bliss Hydrating Masque luxuriously glides on like silk and packs a potent concentration of botanical moisture, leaving the skin marvelously soft, glowing and purified.
Irritation Irradicator
Brazilian Calendula Hard Wax
Brazilian Calendula Hard Wax applies thin, stays flexible, doesn't get brittle, and dries much quicker than your standard hard wax. We have added Calendula known as Mary's Gold for the golden orange sun radiance that the Calendula Flower essence imparts with its healing and anti-inflammatory properties. It moisturizes, soothes, and reduces the painful aspect of waxing. With its antiseptic, antifungal, and anti microbial action it speeds up healing and reduces any irritation to the skin. Available in 1000gr Bag of Beads.
Cellular ReFresh
AQUAFUSE Hydrate
AQUAFUSE hydrate solution contains a combination peptides such as palmitoyl oligopeptide, palmitoyl tetrapeptide-7 for cell renewal and reducing inflammation. It can be used with wet/dry microdermabrasion as a target product for hydration. Can be used for home care as additional support for a light hydration and skin softening.
Potent Alliance
SynErgy A
The cutting-edge encapsulated retinal in the SynErgy A is less irritating, yet provides potent regenerating and anti-inflammatory benefits. This is blended with mandelic acid (L), a second-generation AHA derived from almonds to correct signs of aging and hyperpigmentation, as well as a plant stem cell culture, which reduces redness, detoxifies cells, support rejuvenation, and promotes even skin tone.