Garden grown ingredients for stress relief and relaxation
August 2018 > Herbs & Aromatherapy Guide
Aromatic Escapes
Five Intoxicating Ideas for Aromatherapy in the Spa
by Carrie Borzillo
Scent is known to not only be the most primal of the five senses, but it's also believed to be the most powerful one in terms of altering one's emotions and mood. This is why having a solid aromatherapy menu across all modalities (from facials to bodywork) is a must-have on any spa menu.
"Through the pathways between smell and the deep centers of the brain, essential oils can have a dynamic effect on our emotional state. They can help transform our moods and move us from one state of mind to another," says Gabriel Halmagyi, spa manager at Cavalieri Grand Spa Club at Rome Cavalieri: A Waldorf Astoria Resort in Rome, Italy.
LAVENDER RAIN HYDROTHERAPY TREATMENT
Kohler Waters Spa in Kohler, Wisconsin uses a combination of lavender and eucalyptus in its signature treatment, Lavender Rain Hydrotherapy Treatment (50 minutes, $185), to help eliminate tension and relieve pain.
"Lavender and eucalyptus boast several benefits, including disinfection of the scalp and skin, enhancement of blood circulation, and treatment of respiratory issues. Both oils also serve as an anti-inflammatory, antispasmodic, decongestant, and stimulant. We use it in the exfoliating scrub, massage oil, and moisturizer for this treatment," explains manager of operations Nikki Miller.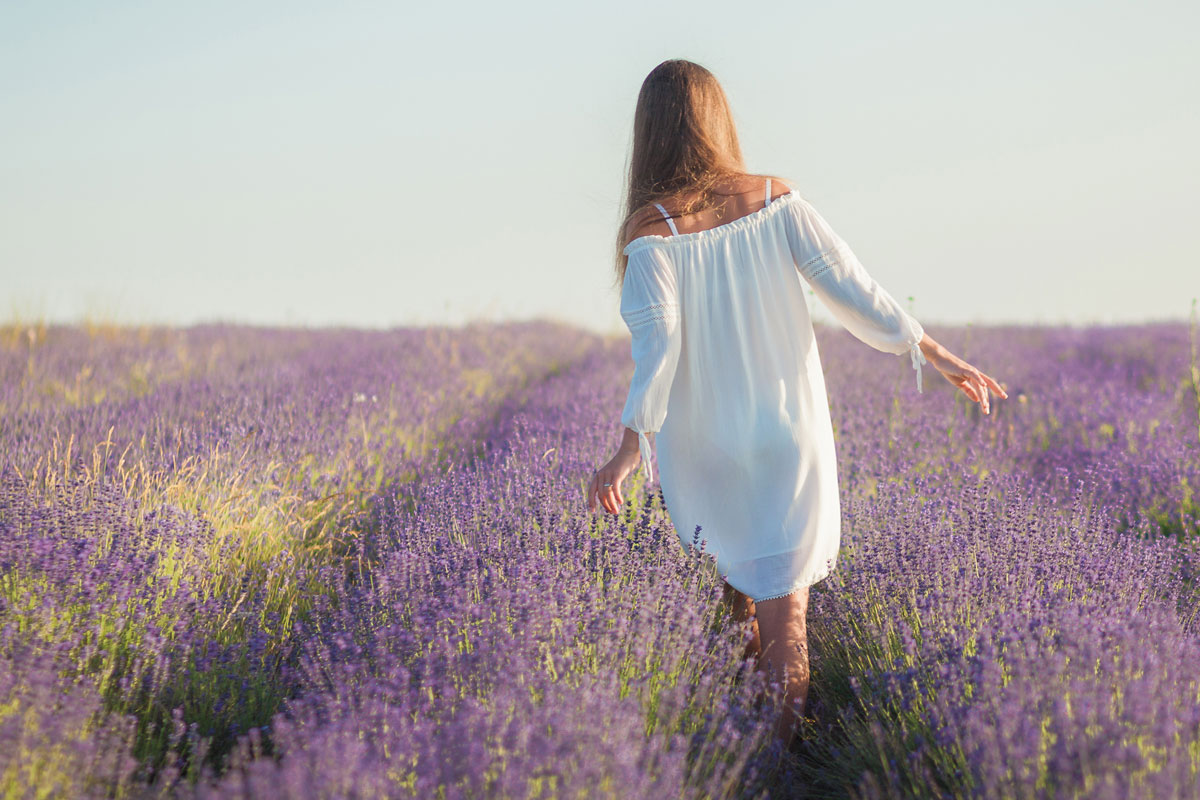 The treatment begins with a full body lavender and eucalyptus-infused salt scrub before wrapping the guest with oils and salt. Guests are then introduced to the spa's custom Vichy shower (for the "rain" part of the treatment) where water gathers inside the wrap, creating a waterbed and aromatic experience. While wrapped, guests receive a pressure point facial massage as well as a head, neck, and shoulder massage with aromatic oils.
"The main benefits of this treatments are to encourage relaxation, deep breathing, lymphatic drainage, and decongestion. The treatment also works to reduce stress and ease issues with insomnia, but is not recommended during pregnancy," adds Miller.
AROMA DESIGN BAR
The Phoenician Spa in Scottsdale, Arizona opened an Aroma Design Bar where guests can create their own aroma blend from 25 therapeutic, medical-grade essential oils and botanical boosters.
The guest's special oil is then used in either the spa's Aroma Design Massage (50 minutes, $200) or Aroma Design Body Polish (50 minutes, $205). It can be blended into a take-home product, such as a body butter, body polish, hand cream, foaming salt soak, or gemstone-infused perfume ($25-$42).
"The perfume and the body butter have been the best-sellers. The most popular oils have been sweet orange, lime, lavender, rose, jasmine, and cedar. The most popular booster is pomegranate, for its anti-aging skin benefits," notes director of spa Sheryl McCormick.
And it has a cool techie-twist. McCormick explains, "The company that we partnered with has an app for an iPad to help blend the oils. The guest will sit down with our 'alchemista,' who assists with the aroma design journey and the blending. The consultation takes about 20 minutes." she says.
The app asks a series of questions that will direct the guest to a recipe that is best for them. They can choose from several categories, such as Conscious Giving, Aromatic Alchemy, Positive Outcomes, or Power Numbers.
"In Positive Outcomes, you start with Mood Shift, then Inviting Change, then Switch To Calm for the recipe that will promote peace and restfulness — a blend of lavender, ylang-ylang, and vetiver. The app will name the blend selected and give a summary of the recipe, describing the benefits of this particular oil blend," adds McCormick.
THE ULTIMATE AROMATHERAPY EXPERIENCE
The Ultimate Aromatherapy Experience (50 minutes, $139, 80 minutes, $208) at Cavalieri Grand Spa Club at Rome Cavalieri: A Waldorf Astoria Resort in Rome, Italy is catered to the guest's emotional and physical needs.
The treatment kicks off with a treatment plan that asks the guests how they are feeling today. Depending on the reply, the therapist will choose two or three oils best suited for that guest's needs. The guest then smells the oils and picks a favorite that will be used in the massage.
"Some of our most popular oils are Light Relax, which uses lavender, ylang ylang and petitgrain to calm the mind, reduce worry and anxiety and help you unwind, and De-Stress Mind, which uses frankincense, chamomile, and petitgrain to help with guests that are stressed and emotional drain," explains spa manager Gabriel Halmagyi.
The treatment features an intense head-to-toe massage ritual drawn from a fusion of eastern and western techniques enabling the therapist to work on the guest's body, mind, and spirit.
"The massage includes Swedish and neuromuscular techniques to relieve muscular tension, and lymphatic drainage to encourage healthy circulation. A foot reflex pressure point massage is also performed and the legs are then massaged together to aid the elimination of toxins. And, the stomach is massaged to aid digestion and the treatment is completed with a front of leg and foot massage," says Halmagyi.
EXQUISITE GEMSTONE FACIAL
Exquisite Gemstone Facial (80 minutes, $320) at The Spa at Four Seasons Resort and Residences Jackson Hole in Wyoming features handcrafted oils energetically infused with various crystals for an aromatherapy experience to awaken the senses.
The treatment uses three different types of oils: Luna Mystica is a combination of smoky quartz, jasmine, honey, and cocoa that is said to inspire inner strength and illuminate one's true potential. Sacred Indigo is a combination of amethyst, blue tansy, water lily, and clove invoking feminine self-expression. And, Amour Universél is made with rose quartz, pink pepper, vanilla, and red mandarin to awaken romantic devotion while restoring a sense of peaceful splendor.
"We infuse the oils with three gemstones: smoky quartz, rose quartz, and amethyst. Clients looking for an all encompassing, holistic approach to well being tend to be drawn to this treatment. They enjoy the benefits of the facial, the balancing effects of the gemstones and the resonating results of the aromatherapy," says assistant spa director Kimberly Jenkins.
THE HAMSA HEALING RITUAL
The treatment menu at Spa Oceana at The Don CeSar in St. Pete Beach, Florida is designed around the three main oceans of the world (Atlantic, Pacific, and Indian) with The Hamsa Healing Ritual (90 minutes, $230) serving as the signature treatment for the Indian Ocean.
"In the Indian Ocean, we have Ayurvedic-style treatments featuring sandalwood, mandarin, and lemongrass. This treatment combines the healing effects of Tibetan singing bowls and Ayurvedic Garshana, a dry brushing technique, with massage," says spa director Rianon Cepriano.
The treatment opens with the ringing of Tibetan singing bowls over the seven chakras of the body while the therapist encourages the guest to focus on deep breathing techniques to relax the mind. Next, Garshana prepares the skin for sandalwood infused massage oil. Lastly, the guest is immersed in a restful cocoon while they enjoy a warm oil scalp treatment with steamed towels.
"In the east, problems with health and wellness are looked at as a manifestation of disharmony within the body; the goal of this treatment is to bring the body back into balance," adds Cepriano.
Sandalwood is chosen for its many healing properties, some of which assist with easing anxiety to help with mental clarity. "Sandalwood also promotes a meditative state and helps relieve chronic insomnia. The oil is also infused with ginseng root, marshmallow root, and shatavari root, plus a unique Ayurvedic blend of six carrier oils loaded with vitamins and minerals for a truly unique blend," says Cepriano.